Investment levels in flood protection unacceptable
Investment levels in flood protection 'unacceptable'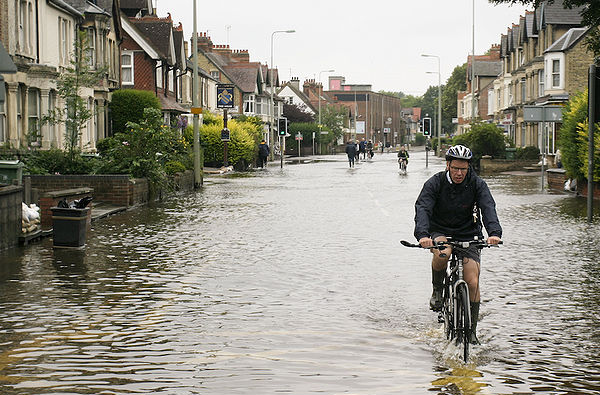 Increased investment in infrastructure to combat the damage of floods must be implemented soon for homeowners, warns the Chartered Institution of Water and Environmental Management.

"While belt tightening is part and parcel of life at present, there are some areas that must be protected – investment in sustainable flood infrastructure is one such area" said CIWEM Executive Director, Nick Reeves.

The Institution said the underinvestment in flood infrastructure was 'unacceptable'.

With climate change impacting the frequency and severity of flooding, many are concerned that this will become an increasingly pressing issue, weighing heavily on those that live and work in areas identified as being at risk of flooding.

"Failure to invest in infrastructure and manage the risks of flooding in a sustainable, realistic way will lead to continued loss of life and property, extensive damage to the UK economy and ongoing misery for millions of people."

The Association of British Insurers' raised concerns about the significant risk, which could lead to those within areas identified at greatest risk likely to find the level of future premiums to insure against flood risk unaffordable, if insurance is available at all.

With increased frequency and severity of flooding, the viability and future of communities where property cannot get insurance would be in question, causing whole communities to be potentially lost.

Where uninsured communities are affected, it is often the local authorities who provide the response to flooding and subsequently reclaim their expenditure from the Treasury.

CIWEM called on ABI to be 'proactive' in their own investment in flood reduction measures, including the provision of financial contributions to flood schemes that could otherwise reduce their own exposure to risk.

And a more radical policy accepting that some settled areas must be moved or sacrificed would 'be necessary from this point forward'.

"It is fanciful to imagine that there is the time and money to build the vast defences and infrastructure necessary to meet the demands of a growing population in a much wetter country" said Reeves.

"We will soon have no choice but to designate some parts of the country 'blue belt' and protect them from development."

Download

No comments posted yet. Be the first to post a comment
Display name

Please enter your name

Email (optional)
Comment

Please enter your comment

Post Comment


Your comment submitted successfully.Please wait for admin approval.

Some error on your process.Please try one more time.