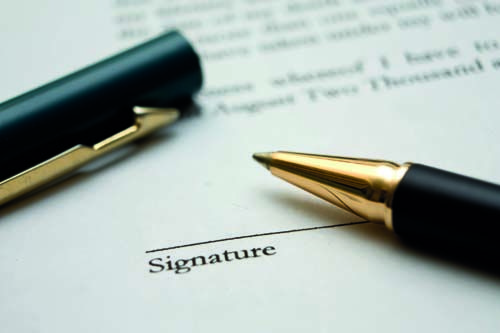 Members of the British Free Range Egg Producers' Association (BFREPA) have been offering their thoughts on what constitutes a fair contract between an egg producer and a packer.
The issue of fair contracts has, almost inevitably, become a popular subject for discussion since free range producers have found it increasingly difficult to make a living in the current economic climate. With the free range egg market in a state of oversupply and BFREPA chairman John Retson suggesting that there is unlikely to be any significant improvement in conditions before the middle of the year, BFREPA costings indicate that free range producers are currently losing as much as £4 per bird. Organic producers' losses are running even higher – at more than £6 per bird.
Many producers feel that packers and supermarkets are profiting whilst they are struggling to survive, and at the association's annual meeting in November Chris Kynaston asked BFREPA's officers to look into the possibility of drawing up a sample standard contract that would offer egg producers fairer terms. The association's recently appointed policy director Robert Gooch is currently investigating how such a contract might look.
In the meantime, BFREPA members have been airing their own views on what terms a fair contract should include. Their thoughts have appeared in the free range section of the online forum on the association's web site. Some members have taken the opportunity to vent their frustration at the packing companies.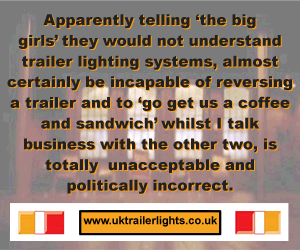 "We are being bled dry by the sheer obscene greed of these packers," said Steve Allen. "Just look at Noble profits for last year - £24 million; Stonegate - £12 million. And don't forget these figure will have been lowered as much as possible.
Noble spent £40 odd million on their enriched cages, bought up numerous dessert companies in the last four years for what must have totalled £100 million - all when producer profits went from £4 per bird to minus £4 per bird. It's not rocket science where our equity has gone and, worst of all, is their arrogant attitude."
He said the packing companies had created the oversupply by handing out too many producer contracts. "It could turn round to bite them because at this rate there soon won't be many producers left. They are now dropping like flies as the banks reign in their overdrafts."
Ian Chisholm, who has been particularly outspoken in his criticism of packers at a number of public meetings, said in the debate on the forum, "We the producer need to tell the packers our terms of supply, not the other way round. I'm glad that the producer contract is gaining support and yes it needs to be in place ASAP before more producers go to the wall." He said, "BFREPA needs teeth to make this happen and the backing of all its members. If we all stick together on this we can make this happen."
Mick Holdaway made a number of specific suggestions for inclusion in any sample contract. One of them referred to clauses allowing contracted producers to sell a percentage of their eggs privately. "If the packer wants only to pay the same price for XL eggs as he does for large, the producer should get the XL added to his allowance to sell," said Mick. "This may then encourage the packer to pay what the XL are actually worth. If there is no allowance then the packer must pay the going rate."
He said that audits should be carried out from time to time to ensure that producers were being treated fairly with gradings.
"No packer will have the right to inspect a producer's records with the exception of periodic checks by sight to verify compliance. No totals will be allowed. Just as a producer in the past has had to trust the packer, so shall he now trust the producer," said Mick.
He felt that a contract should allow for twice weekly collections. If other collections were required to enable the packer to meet his orders an additional premium should be paid. Mick said that payment should be made weekly, seven days after grading. He even offered a suggested list of contract prices - £1.25 for XL, £1.20 for L, £1.10 for medium, £0.55 for small, £0.47 for seconds and £0.40 for graded seconds, to be set from January 1, 2012 and adjusted over time.
He said that producers should not be subjected to price decreases when a packer claimed there was a glut. The packer should ensure his market place was not flooded. He said that BFREPA should discuss with the packers bi-monthly pricing issues based on the retail index. "This does not mean the supermarket index," he said.
Another poster clearly felt that Mick's suggestions were unrealistic. "I don't know which planet he lives on, but I hope he finds a packer to fulfil his needs. He has not had much dealing with a supermarket buyer lately, if at all. The free range egg market boom is over, just like prudence and boom and bust. Get real. Who is going to be able to afford £4.00 a dozen for free range eggs in the months to come to leave a return for the producer and his bank, the pullet rearer, the vet, the drug company, the packer and his bank manager and the supermarket and his share holder?"
There has been talk of contractual clauses allowing for the price a producer receives for his eggs to move with the price he pays for feed. Packer and producer Alaistaire Bruce is not convinced that this is the answer. "It is clear that an index price of eggs linked with feed prices would not work. Over the past five years feed prices have been very unpredictable. Many of you forget that, when feed was £145 a tonne, producers made very good returns. This has led to increased production and the problem we have today. In all sectors of agriculture supply and demand dictates the price paid. The problem with the egg market is that there is no true market to allow surplus eggs to be traded with factual prices to give an accurate wholesale price."
He said that an egg contract should have a minimum price stated within the contract. This seemed only reasonable given that there was a contract to supply for at least 52 weeks. "If a producer signs a contract without a minimum price then what hope do you have of making any sort of return. It is all about loading the packer with as much commitment as possible to ensure that contracts are for the full laying period and if you can't produce eggs at a profit with the minimum price then don't."
He said there was a common misconception amongst producers that just because large free range eggs were £3.50 per dozen pre-packed on shop shelves the packers were achieving half of this price and making great profits. "Believe me the difference between what a packer sells those eggs for and what they are sold for is pocketed by the retailers."
He said he was pleased that free range egg prices had held their own within the retail sector despite the oversupply. He said that if free range production continued in oversupply he was certain that retailers would continue their promotions and drive down the shelf price as the recession increased its grip. This would further weaken any possibilities of egg price increases, particularly as feed prices weakened.
"The egg market is going down the same route of the milk market and it is down to producers to look for the best contracts on the market," he said. "Why are so many egg producers so loyal to the packer they started up with? If they are not paying you enough to make a living then don't produce for them."
Alaistaire said that fair contracts were needed, although in the form of a rolling flock contract with a minimum price clause.
"The free range egg industry is a failure of its own success, massive expansion with little thought to supply and demand. Free range will soon account for 50 per cent of all production in the UK. We need to understand that we produce a commodity, not a niche product," he said.
The biggest challenge facing the industry was that the main customers (supermarkets) were getting bigger, established packers were having to become increasingly competitive against other emerging packers and, as a result, the supermarkets had greater ability to use one to drive down the cost to the other. The net result was that packers were reliant on larger volumes to make smaller profits, and the consequence of this was that producers got less for their eggs.
Comments
No comments posted yet. Be the first to post a comment