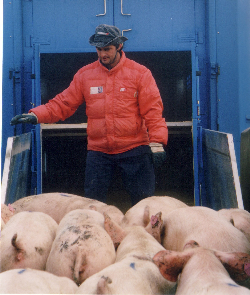 East Yorkshire pig breeding company ACMC has secured an order worth over £126,000 for 800 replacement gilts and boars for a 1,000 sow commercial herd in Italy.
The Italian company Silos E Mangimi Martini Spa, has just taken the first of four deliveries to its farm at Telesino, Benevento, near Naples, despatched from one of ACMC's multiplier units at Brigham, near Driffield.
"The AC1 gilts and Vantage FC boars which are replacing existing stock as part of an expansion programme were chosen by the Italians without visiting ACMC in Britain, but on the basis of performance achieved by other Italian units using the same stock," said Stephen Curtis, ACMC chairman.
The AC1 gilt comes from the Meidam line, a new breed which was developed by ACMC from the hyper-prolific Chinese Meishan imported into Britain 20 years ago. The Meidam has sows with 16 functioning teats and produces 15 per cent more milk than conventional European lines. Many commercial farmers using the AC1 are rearing an extra saleable pig from every litter produced.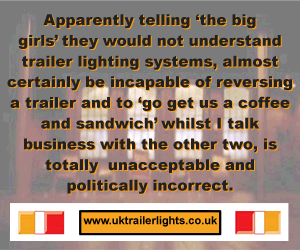 Comments
No comments posted yet. Be the first to post a comment