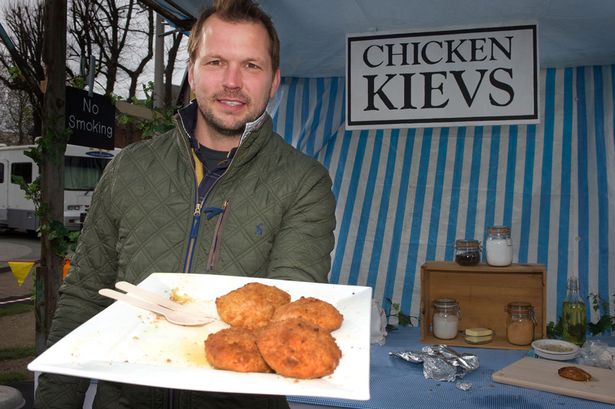 A high welfare initiative between television farmer Jimmy Doherty and the supermarket group Tesco could help to maintain strong demand for spent hens.
As we reported previously in the Ranger, prices paid for end-of-lay hens have increased dramatically because of a shortage of supplies. Egg producers have been receiving anything between 30 pence and 50 pence for their end-of-lay birds - three to four times the price they could command just a few months ago. Now, a television experiment by Jimmy Doherty could reinforce demand for spent hen meat.
In a Channel 4 television series, Jimmy, whose Essex farm was made famous in the fly-on-the-wall series Jimmy's Farm, set out to take a number of Tesco's best selling meat products and create higher welfare alternatives at a budget price. Amongst the products produced by Jimmy were free range sausages, which were made from some of the cheaper parts of the pig that would not normally be used, and free range chicken kievs, which made use of spent hens to keep costs down whilst offering a higher welfare alternative. Both products are doing well, but Tesco is particularly happy with the response of customers to the kievs.
"This is the first mass-market free range chicken kiev in the UK and we're delighted that it is doing so well in store so quickly," said Andrew Yaxley, commercial director at Tesco. "Working with Jimmy, our aim was to give customers more choice and access to higher welfare meat even when their budgets are tight."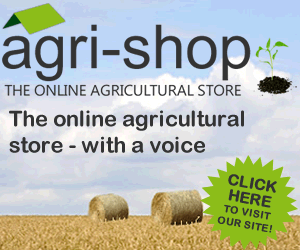 Tesco says that the supermarket chain is now selling tens of thousands of kievs every week - six times the volume of their first week in stores and continuing on an upward trend. The company says that the kievs are amongst the best sellers in the category. The number of Tesco stores stocking the product has been increased from 380 to 750.
The supermarket chain said it had been keen to be part of the experiment to make free range more affordable and both products resulting from the initiative were doing well. The sausages were now selling in 17 times the volume of their first week. They were now in 265 stores - up from 120, but the kievs were doing especially well.
Tesco said in a prepared statement, "We've got two fantastic new products on our shelves, higher welfare sausages and free range chicken kievs. Like all of our own brand products, they had to pass a customer panel first because it's you, not us, who decides what makes it onto our shelves. We're always looking to give you more choice and top quality products. We hope this series will give viewers a better understanding of how meat is produced and we're pleased that as a result of our work with Jimmy we can now offer our customers higher welfare options even when their budgets are tight."
Tesco said the experiment had resulted in the first mass-market free range chicken kiev in the UK. "Animal welfare is very important to us. Tesco standards on meat are higher than the minimum legislative standards and we carry out inspections across our farms regularly. Although it was sometimes nerve-wracking to be in front of the TV cameras, we were delighted to be able to take part in a project that means that more people can access higher welfare meat."
In the television programme, Jimmy spent time analysing how Tesco's existing budget kievs were produced and their content. He looked into the costings and experimented with ways of using free range meat to produce kievs that could be sold at a price that was competitive with other budget products. He worked with food manufacturers to eventually create a kiev made from spent hens from layer units.
"It's been one of the hardest things I've done so far," he said. "For most people free range food, especially in a recession, is out of their budget. So I thought, 'How can I take three leading products in one of the major supermarkets and turn those products into something that is free range but is also at the same price range as the original products?' " He succeeded with the sausages and kievs, although his attempt at producing free range meatballs was less successful.
As we reported in a previous edition, free range egg producers who may have been paid as little as 11 pence per bird after catching costs back in April, have recently been earning 35 pence after catching costs. The consensus view has been that prices would fall back once supplies returned to normal. But could the success of a product like Tesco's free range chicken kievs help to keep demand strong for end-of-lay birds?
Tim Harvey of A D Harvey in East Anglia has said previously that the current high prices would not last. He said the shortage in the market caused by the cage ban would have corrected itself come next year. But, this month he told the Ranger that prices remained high at the moment for spent hens and there was still a shortage of supply.
"Prices are still pretty high, although producers do need to be careful because some of the small independents possibly offering higher prices may not be Freedom Food registered, which is something that a lot of producers need."
Tim said it was difficult to forecast how something like the Tesco initiative may affect the market for end-of-lay hens. One thing he did point out was that removing meat from a hen could be more costly than from a chicken - putting possibly 50 pence on the cost for each bird.
"What the industry does not want to see is sudden highs and lows. We have seen it with corn - big increases and you know there will be a sudden drop again in the future. We don't want that with hens. It would be better if the movements up and down were just gradual."
Time Harvey said that a decent processor would look after egg producers supplying the hens. The best thing that an egg producer could do was find a good producer and stick with him.
Comments
No comments posted yet. Be the first to post a comment