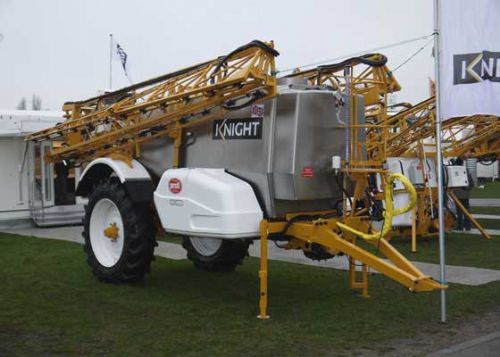 The biggest sprayer at LAMMA this year was the Knight EUA6000 trailed model, with a 6000-litre stainless steel main tank and 24-metre boom.
Like all Knight's high-capacity EUA machines, the show model had a sprung steering axle with an electronic control system, which provides good stability and accurate tracking performance when spraying. An integrated control system groups all sprayer functions in a multi-function joystick that combines application control, boom switching and all hydraulic functions. Automatic boom height adjustment, boom levelling and GPS-activated nozzle switching can also be fitted.
The model at LAMMA had Knight's MAXImiser pressurised circulation system with air-operated nozzle bodies, which reduces chemical retention in the spray-lines and shortens washing-out time. The MAXImiser system also allows two sets of nozzles to be fitted on a single spray-line and activated singly or in pairs to provide a wide range of application rates.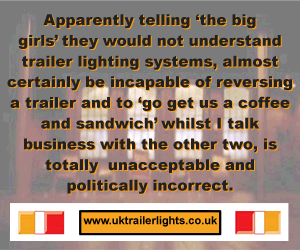 EUA machines are available with booms up to 40 metres wide.
Comments
No comments posted yet. Be the first to post a comment