A team of all female farmers are marking St George's Day by launching the second Great British Beef Week.
Ladies in Beef was formed to help promote and drive awareness of the quality British beef to consumers - this is done using a countrywide network of dynamic lady beef 'champions'.
GBBW has gained support across the industry including major supermarkets including Asda, Tesco, Waitrose and Morrisons.
This year, Ladies in Beef hope to raise funds for the national Help for Heroes charity which aims to provide better facilities for British servicemen and women wounded in action.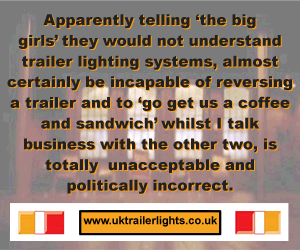 Agriculture Minister Jim Paice, who will help launch the event on Monday, said "With the world's population growing fast, Britain's got huge opportunities to export our high quality beef and breeding stock to the world.
"I fully support the valuable work being done by Ladies in Beef to generate growth in the industry, which will go hand in hand with all the work this Government is doing to rebuild confidence and respect for British farming."
Minette Batters, Ladies in Beef co-founder, said: "We have very little resource and not much time to spare but what we do have is a determined group of women who are passionate about creating a sustainable future for British beef. Great British Beef Week was established not only to raise awareness of the industry, but the vital role livestock production plays in the management of our beautiful countryside.
"Great British beef is delicious, versatile and great value. It can be bought from your local butchers, farm shop or supermarket and is perfect for any occasion, whether you're having a large gathering with family and friends or looking for a quick, simple and low-cost meal option at home."
Robert Dunk, Manager, Sales Massey Ferguson UK and Ireland, said: "Massey Ferguson is a leading farm machinery manufacturer in the agricultural industry and has supported the Red Tractor scheme since its inception. We regularly assist the team at special events where we use our own life-size red tractors to attract consumers' attention and help explain the huge efforts farmers put in to producing food to the highest standards of quality and sustainability.
"We are delighted to help promote Great British Beef Week with the loan of an MF 5450 tractor and fully support the Ladies in Beef initiative. There are thousands of Massey Ferguson tractors working in the livestock sector – an area which makes a huge contribution to the UK's agricultural output."  
Comments
No comments posted yet. Be the first to post a comment