Thousands of acres of valuable potatoes, vegetables and salads in the West Lancashire area have had to be written off after drainage ditches overflowed and flooded productive land.
Losses could cost some West Lancashire based growers in excess of £200,000.
Due to increases in commodities such as fuel and fertiliser, economists also predict it could cost the growers up to 25% more to grow the same crops in 2013. With banks preferring to lend on business turnover rather than assets, many growers in the area are worried about the future of their businesses.
NFU North West policy adviser Aarun Naik said: "In order to alleviate the stress on our growers, the NFU is proposing to take the county's key agricultural bank managers onto farms to see the damage and hear from the growers. We also need to formally talk to some of the large landlords in the area as there is a real risk that some growers are not going to be able to pay rent."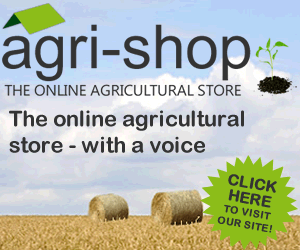 Many of the growers in the area blame the Environment Agency for the flooding problems. They claim the ditches have not been maintained properly and that drainage pumps have been left to fossilise due to lack of funding.
MP for West Lancashire Rosie Cooper went to see the problems for herself at a potato farm near to Scarisbrick.
Rosie Cooper MP said: "In these austere times it is criminal for so much good food to go to waste and ruin. For this reason I have called together all the key agencies responsible for managing flooding for the latest flooding forum meeting. What we need is a proper and deliverable plan to stop this extent of damage happening again.
"There can be no excuses. There are severe consequences to farmer's land being flooded. It hits the farmers their businesses and employees and increases the cost of living for families who are already feeling the burden."
Simon Edwards who farms 900 acres, in an area worst affected by flooding said: "Meeting a man at the top of the Environment Agency and cutting out the middle men was a real step in the right direction.
"I was really encouraged that the attitude of the Environment Agency has changed. We talked about the long term policies with the emphasis being on cooperation between Environment Agency employees and farmers. What I, and I'm sure many local farmers, would at least like to see is a future where the Environment Agency looks after the main river flows and the on-going maintenance of the pumping stations while allowing farmers to look after their own ditches."
According to Defra national statistics, land within the Lower Alt and Crossens represents a tiny 0.1 per cent of England's total farmed area yet is estimated to produce nearly 2 per cent of the English vegetable and salad crops and around 1.5 per cent of the total English potato crop.
Neil Webster of Whams Farm in Martin Mere has lost 70 acres of potatoes and 40 acres of carrots. He only bought the farm last year and says the business is unable to withstand the amount of losses he is currently facing.
Facing similar problems is Colin Bradley who warned that nobody in Lancashire would have any potatoes in store. He also believes the Environment Agency has a drainage maintenance budget of £5 million for Cumbria and Lancashire but can draw down extra money for exceptional emergencies.
Colin said: "If there was flooding to 30 houses the Environment Agency would categorise the situation as a category one emergency but if it was 30 acres of lettuce it wouldn't even register on the Richter scale."
Kathryn Wright grows celery and Chinese leaves, she added: "We like many other growers in the area are pulling out all the stops and working very hard in extreme weather conditions to be able to continue to supply all our customers with produce from the North West."
Comments
No comments posted yet. Be the first to post a comment