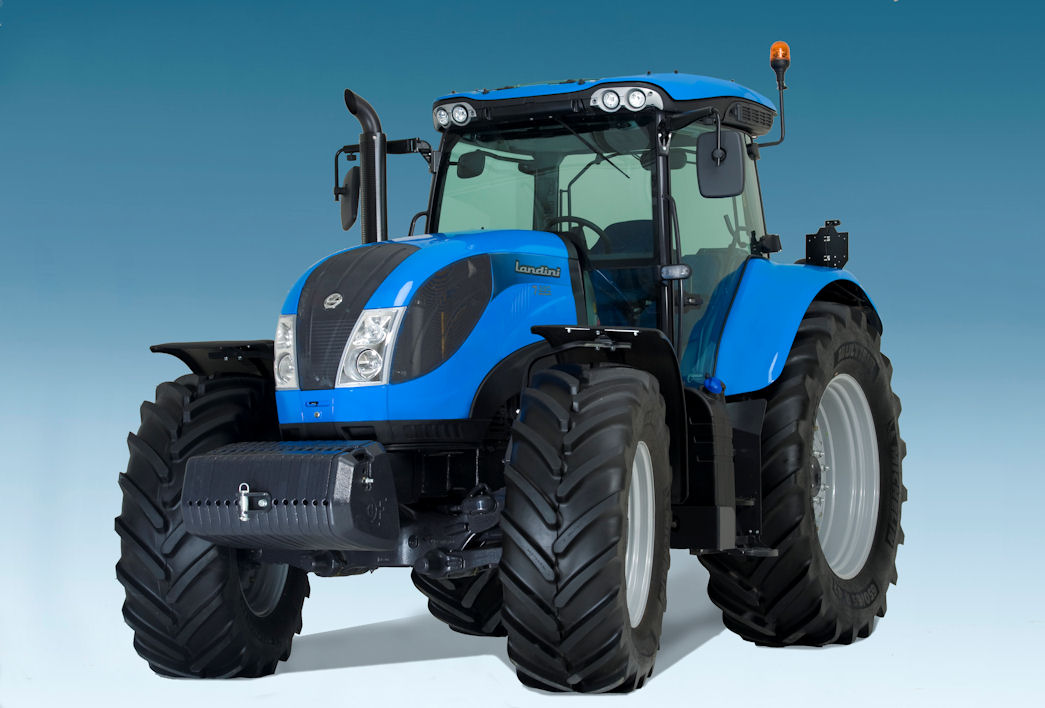 The tractors have increased power and torque outputs from their SCR-equipped six-cylinder engines.
Production of a Landini 7 Series heavy-duty tractors has begun at ARGO's headquarters assembly plant in Italy.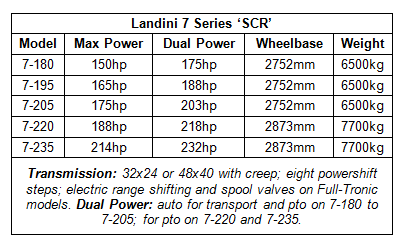 The Landini 7 Series line-up.
The five tractors – ranging from the 150/175hp Landini 7-180 to the 214/232hp 7-235 – feature the latest-spec six-cylinder diesels from FPT Industrial, strategic upgrades for the Autopowershift transmission and an improved driver's cab.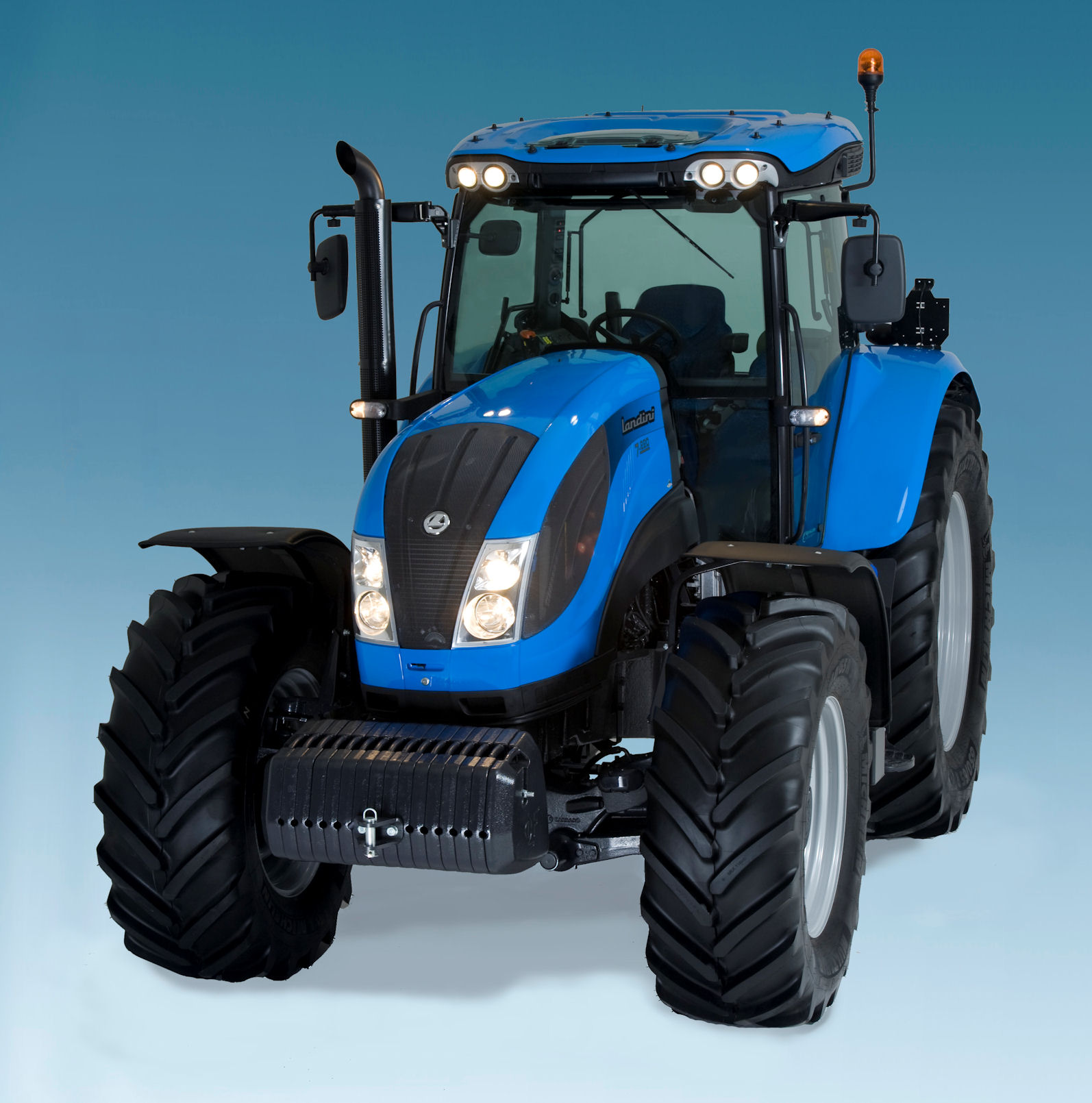 The new tractors are most easily distinguished by the bright-work finish of the work lights and the cab roof window.
"Since moving into this new power sector, a number of farmers and contractors have come to appreciate the performance, tough build and driver comfort of these Landini tractors," says Ray Spinks, sales director at distributor AgriArgo UK.
"The changes on the latest 7 Series machines bring greater power and torque, but also improved fuel economy, and an even better place for the driver to spend his day."
The current line-up of six models has been rationalised into a five-tractor line-up as a result of significant power and torque increases, especially for the Dual Power feature, which is increased by as much as 20hp over the previous models.
Operators upgrading to a Landini 7 Series 'SCR' tractor should therefore see quite a lift in performance when Dual Power is automatically engaged when powering pto-driven implements, and also when towing with one of three 'small frame' models.
The 7-180 has 150hp maximum standard output and 175hp with Dual Power; the 7-195 gets 165hp for operating draft equipment such as a plough or cultivator and 188hp to tow trailers and drive power harrows; and the 7-205 has 175hp and 203hp for such operations.
Two 'large frame' tractors top out the line-up: they are the Landini 7-220 with 188hp for soil-engaging implements and 218hp when the pto is under load; and the 7-235, which peaks at 214hp and 232hp in such circumstances.
"Using an SCR after-treatment system to meet exhaust emissions rules means the engines for the Landini 7-Series tractors can be tuned for optimum power and torque," notes Ray Spinks. "It also results in more efficient use of fuel, which more than offsets the cost of the AdBlue diesel engine fluid."
To utilise the enhanced engine performance, operators get a four-range, eight-step Autopowershift transmission that is slick and easy to use, plus optional creep and mechanical lock to complement the parking brake.
"We also offer buyers a choice of transmission and hydraulic control systems to cater for different preferences," adds Mr Spinks. "The Full Tronic will suit those who like the convenience of an all-electronic set-up while Techno is for those who prefer mechanical operation."
Techno users have a console-mounted four-speed range selector with electronic powershift and a set of mechanical spool valves for the external hydraulics.
Full Tronic brings seat-mounted button shifting through all 32 forward speeds, plus auto powershift in the transport range, speed/ratio matching and forward/reverse buttons on the armrest controller to complement the power shuttle lever.
Electrically-operated spool valves with fingertip flow and timing adjustment are operated by a pair of cross-action joysticks on the seat-mounted console.
These controls are housed in a revamped version of the four post Master Class cab, where moving the heater and air conditioning system to the rear of the top panel has allowed a roof window to be installed.
"This not only gives more headroom when climbing in and out of the cab but also lets more light flood in to make an already airy cab even lighter and brighter inside," says Ray Spinks. "Operators who put a Landini TurboLift loader on their tractor will also like the improvement in upward visibility the window provides."
Externally, the latest Landini 7 Series tractors are most easily identified by the more stylish work light in installation at the front of the roof panel, where chrome-effect fittings add to the already stylish appearance of the flagship Landini models.
Comments
No comments posted yet. Be the first to post a comment