10-09-2012 15:11 PM
| News
Seed grower Richard Foord has had great success with a crop of Alienor winter oilseed rape this year, with an unbeatable combination of high yields and an early harvest. He reports that his Alienor not only yielded 4.4 t/ha in what has been a challenging year, but it was ready to harvest the third week of July, well ahead of many other crops. "The combination of early maturity is not always associated with high yields, but with Alienor it is," he says.
Richard Foord runs an arable and beef enterprise in Hampshire. He grows spring barley and now oilseed rape seed. "Because the land is clean and ploughed regularly, I can focus on growing high quality rape seed which I have been doing for the last 4 years. The Alienor rape has been very easy to grow, and I have been pleased with the good yields achieved this year despite the high rainfall. One aspect that particularly appeals to me is that Alienor is the first variety to harvest. This year it was the third week of July but in other years it has been earlier. It presents as a very even maturing crop that is reasonably easy to combine."
James Mayhew of Bartholomews thinks that, with three or four years of catchy harvests, it is a real benefit to have a variety cut early and in the barn early. "Many of the tall leggy hybrid rapes have been a lot later and have clashed with harvesting other crops such as quality wheats, oats and peas. Earlier maturing varieties such as Alienor help spread harvest workload and give more time for seedbed preparation for following crops, making life easier all round. This was particularly important this year when many crops were harvested late. Even though it is early maturing, Alienor still yields really well."
"Vigour is not always naturally associated with conventional varieties, but Alienor bucks the trend by being a highly vigorous variety, both in the autumn and spring. This means it establishes well and grows away from pigeon damage. After the winter, it regenerates remarkably, once again growing away from pigeons in the spring," he says.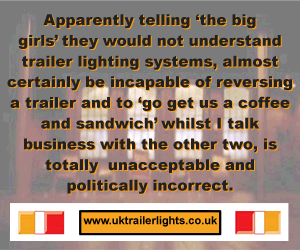 Also quoted from the NIABTAG Variety Interaction Handbook, "We saw no systematic advantage from hybrids in terms of early vigour. In general later flowering types showed poorer early growth and Es Alienor did indeed exhibit marginally superior growth when assessed for ground cover, young plant height and number of leaves in November."
James Mayhew is a strong supporter of Alienor. "It has a unique combination of features – brilliant yields, very vigorous in the autumn and the spring and early maturing – all of which appeal to our growers. It is also consistent in its performance."
Neil Groom, Technical Director of Grainseed says that Alienor's early maturity continues to attract many farmers to grow it. "Normally Alienor is ready at least 5 to 7 days earlier than many other varieties and two weeks before the later maturing ones. This year having an early maturing rape that is in the barn early is a real practical advantage as many rape and wheat crops were harvested later. Farmers have more time to prepare seedbeds, use stale seedbeds for black-grass and brome control and more time to make sure that their wheat is harvested at the right time."
Comments
No comments posted yet. Be the first to post a comment