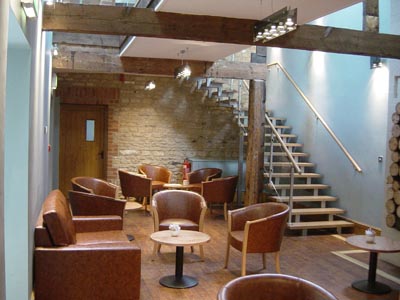 The plush modern interior of Uncle Henry's Coffee Stop
Lincolnshire can boast to be the regions leader in rural architecture with the final short listed candidates for the CLA Rural Building Awards scheme all found within the county.
The CLA Rural Buildings Awards – in association with Knight Frank – aims to showcase the very best new or converted rural buildings that reflect not only a wide range of diversification projects, but also high quality design and workmanship.
The final three competing for the best conversion award are:
• The Thomas Centre, Louth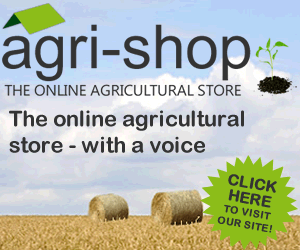 The centre comprises a range of redundant farm buildings which have been successfully converted into holiday accommodation. Specifically designed for families with communication impaired children and adults, this project offers something quite unique for visitors.
• Uncle Henry's, Gainsborough
In the centre of a working commercial arable and pig farm, Uncle Henry's is made up of newly constructed facilities including a farm shop, commercial kitchen and conference centre, representing a perfect marriage between old and new. Built with traditional Lincolnshire Limestone and beamed ceilings, the buildings have also incorporated a modern interior.
• The Fenestra Centre, Scunthorpe
Occupies a former stone wagon shed with a cleverly designed open exterior creating an excellent spacious feel. Rich in character, with thick limestone walls, brick pillars and exposed beams, it has been purposefully and sympathetically restored to fulfill its new role as a conference centre.
Helen Woolley, CLA East Midlands regional director said:
"Our countryside and rural economy is evolving at a rapid rate and it is encouraging to see such an important rural county such as Lincolnshire leading the way.
"As these final entries illustrate, rural businesses are on the fore-front of progressive ideas and solutions. We are seeing land managers taking redundant buildings and transforming them into valuable assets, not only for their own businesses but also for the benefit of the local economy.
"But its not just economics, these developments also provide significant social benefits by reconnecting people with the countryside, and through the CLA Rural Building Awards Scheme we hope they can gain some recognition for this."
The judging took place today (12/10) and the panel included CLA Members, Sir Richard Fitzherbert of Tissington Hall, Sir Simon Benton Jones of Irnham Hall and Frank Knight Senior Partner, James Way. The winner is to be announced on the 18th October.
A further award for best new build within the region will be announced shortly with both winners going through to the national judging panel.
Comments
No comments posted yet. Be the first to post a comment