The first of Natural England's farm demonstration programme's, Food Expos and Farm Walks for 2008 will commence on Sunday 27 January 2008 at Stourhead Farm Shop. Originally scheduled for December 2007 but postponed due to inclement weather the project partners (Royal Bath and West of England Society, Market & Coastal Town Association and Somerset Foodlinks) were pleased to be able to rearrange the event on Stephen Harris' Stourton Farm.
Many of the suppliers to the farm shop will be present offering tastings and selling their wares. These mini food expos will give the local community not only an excellent opportunity to meet with these producers and speak to them about where their food comes from, but more importantly, how it is produced. The Mini Food Expo will be open to the public from 10am to 2pm.
The community will also be given an opportunity to undertake a guided tour of the Harris's farm. Three tours will be available throughout the day starting at 11.30am, 12.30pm and 1.30pm. There will also be nature maps available for anyone that wants to take themselves on a self guided walk after the tour.
Funded by Natural England as part of their Farm Demonstration Programme throughout the South West, the on farm events and mini food expos will be free for members of the public to attend.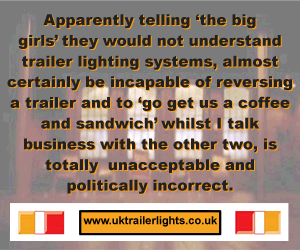 Simultaneously to the event in Wiltshire, Cotswold Farm Fayre in Chedworth will be hosting a similar event in Gloucester. Located on Denfurlong Farm a farm shop, coffee shop and butchery in an old dairy parlour will be the site of the mini food expo. Down the road is the dairy unit which supplies the farm shop with the Woodlands farm live yoghurt which will be available for tour groups.
These two events also coincide with the close of Farmhouse Breakfast Week (22 January 2008 to 26 January 2008) an annual campaign by the Home-Grown Cereals Authority (HGCA) to highlight the importance of eating a healthy breakfast every day. The HGCA wants all stages of the food chain from farmers to food producers and retailers to consumers to hold events across the country to promote the importance of starting the day with breakfast and to celebrate the wealth of high quality regional produce available across the UK. Information on the "Great Start" Farmhouse Breakfast will be available at the Farm events.
A further six mini food expos and farm walks have been arranged throughout the South West in January & February some of which are also within the local area. The remaining events will be held at;
3 February 2008 - Cornish Camels, Rosuick Farm, St Martin, Cornwall
10 February 2008 - Bramble & Sage, Home Farm, Sutton Montis Somerset
17 February 2008 - Udder Farm Shop, East Stour, Shaftesbury Dorset
&
- Occombe Farm Shop, Paignton, Devon
23 February 2008 - Pitney Farm shop, Glebe Farm, Pitney Langport, Somerset
24 February 2008 - Riverford Organic Vegetables, Wash Barn Buckfastleigh
Comments
No comments posted yet. Be the first to post a comment