Lords accuses minister over EU fisheries reforms
Lords accuses minister over EU fisheries reforms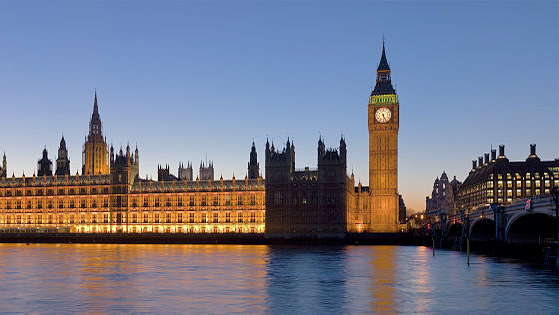 The Fisheries Minister Richard Benyon is set to be questioned by a House of Lords committee on the way his department failed to keep Parliament informed about the government's position on the Common Fisheries Policy.In the one-off evidence session, the Committee will question Benyon on the failure to keep parliament informed and CFP reforms as well as wanting answers to their questions about the compromise deal reached."The Committee thinks that Mr Benyon has some serious questions to answer about the way that the Government has failed to communicate with Parliament with regards to vitally important fisheries negotiations" said Committee chairman Lord Carter speaking ahead of the evidence session."Only in exceptional circumstances should the Government sign up to something in Brussels without being given the green
light
by both the Commons and the Lords. We want to know why it was necessary in this instance and why the Committee was not kept better informed. We learned far more about what was going on in Brussels from the Minister via the media rather than from his dialogue with Parliament."
"The deal secured was a good one on paper, particularly the ban on discarding fish overboard. But that deal is only half done and, for the moment, it lacks a timetable. We are looking forward to an explanation as to why the Government has neglected to ensure political urgency on the issue of a discard ban and how they will now press on to secure a clear timetable. Without one, the agreement to introduce a ban at all is arguably worthless.
"The Committee want to hear more about the Government's concerns about minimum standards for an EU sustainability label for fisheries and further information on how fishermen and environmental groups, through local Advisory Councils, will feed in to the new arrangements, and how Member States across the EU will manage quota rights in a sustainable way, which also keeps capacity in line with fishing opportunities.
"Early in the process, we had constructive dialogue with the Government on the fisheries proposals. But there was an unacceptable lack of communication when it came to the crunch point. The Committee will be very interested to hear why no updates have been forthcoming, as well as learning whether the Government intends to review its practices as a result of these serious omissions."
Download


No comments posted yet. Be the first to post a comment
Trending Now
Viewed
Discussed
Farming UK | Farms and Land
Farming UK Holiday Rentals
Top stories you may have missed