Speaking during a debate this week in the European Parliament's Agriculture Committee on the impact of greening proposals on farming, Stuart Agnew, the East of England MEP and agriculture spokesman for the UK Independence Party has ridiculed the EU's claim that setting aside farm land can influence the climate. 
Agnew told the Committee:  "These measures are supposed to be 'executable and verifiable'.  How can you prove that anything we do is going to change the climate?  You are chasing fairies. We are not going to change the climate.  We respond to changes in the climate. That is all we can do." 
He described it as "scandalous" that farmers are being made to set aside perfectly good farmland as part of the EU's 'greening' measures.  "On my farm, 7%  would be 28 acres.  I can find about 10 out of ponds, pits and hedges, etc, but another 18 acres, which is a field, is going to have to come out of production.  That means an empty field.  All the farms around me will have fields like that too.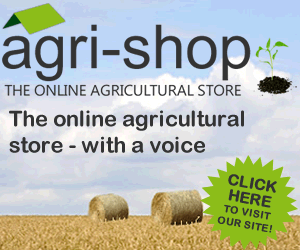 "Meanwhile, I have got to feed 35,000 chickens and they eat wheat.  Wheat is going to get more expensive, which ultimately translates into higher egg prices for the consumer.  I think this whole idea is scandalous." 
He also made clear his opposition to the EU's interference with crop rotation:  "I don't think the Commission understands that it is going to hit farmers in the UK much harder than anybody else.  If grassland farmers plough up just 10 acres for some barley, they are going to have to have three crops where they ploughed, which is highly inconvenient.   
"Small arable farmers, most of whom get other farmers to farm the land for them, have, until now, had the whole thing blocked out with one crop, with a different crop planted each year to achieve the rotation.  It is going to be very inconvenient for them too.  It will mean a lot more road journeys for contractors.  The whole thing is nonsense.  The three hectare threshold should be at least ten times as high."
Comments
10-06-2012 11:16 AM
| Posted by jeremy ross
these people are clinically insane.They indulge meaningless, agriculturally grossly ignorant jobsworth behaviour, but seem to have no idea they are being dangled on puppet strings for the purpose of unlawful EU takeover of our country. Our own government is guilty of treasonous collusion and cowardice
11-06-2012 07:10 AM
| Posted by Virgil
No they are not insane - it is totally logical.
The objective is to subdue that arrogant little island off the north coast of Europa. They have been pretty successful so far; in my part of the country they have largely killed off dairy farming, and completely killed the yoghurt industry.
And yes, "our own" government is aiding and abetting them.
11-06-2012 22:57 PM
| Posted by Mimbly
I agree with jeremy
This is treason from within. Not just farning but the whole economy.They are smashing us into the ground
It is so obvious. Our little Isle used to and can again provide us with so much. Get out of the EU and leave our farmers to run their own farms. They dont need Eurocrats to dictate to them