MEPs reject sheep EID cross compliance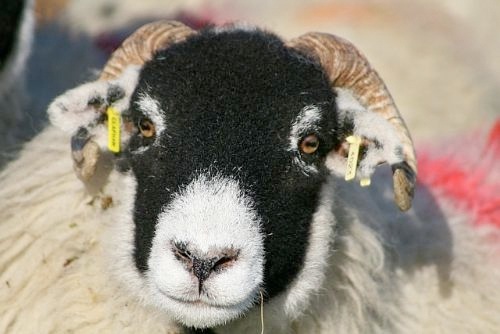 The latest round of Common Agricultural Policy reform discussions has lead to the removal of electronic identification, or EIDs, from the cross-compliance regime.Last week MEPs in Brussels voted on many amendments to the new CAP from 2014 to 2020 but one reform that many of the UK's sheep farmers were hoping for was removing the link between electronic identification and cross compliance.The threat of losing a percentage of their Single Farm Payment is a constant worry for many farmers when dealing with technology that they cannot guarantee will be 100% accurate.Sheep farmers in particular were angered over the rules as some were penalised for errors out of their control such as sheep losing tags or other technical glitches.The removal of this threat 'would not only be good for them but could also potentially encourage other farms to reintroduce sheep to their enterprises' the National Sheep Association said today.The association said farmers were worried of the risk of having sheep."We should not underestimate the work that has gone on to get us to this position, such as providing evidence of the level of practical accuracy of EID technology and convincing key influencers that cross compliance penalties based on EID failures is unfair and risks damaging the success of the sheep industry" said Phil Stocker, NSA Chief Executive."This is a very welcome step forward but we need to keep up our work and we will not get to the finish line until EID is not associated with cross compliance penalties."

George Milne, Development Officer for NSA Scotland, said: "MEPs must be congratulated for taking this decision on EID of sheep, as although it still has to be approved by the full parliament, it is a significant step forward." "If this is fully approved it will bring a huge relief to farmers across the country who become extremely concerned about trying to achieve an unrealistic target of 100% accuracy in recording sheep movements."European policy makers were urged to 'learn from their mistakes' on the law governing the electronic tagging of sheep when implementing new rules for bovine EID in September last year.The call came as MEPs adopted guidelines for farmers that choose to use electronic identification in cattle. After heavy lobbying from the NFU, the MEPs backed the European Commission proposals for bovine EID to be voluntary and rejected an amendment to introduce mandatory EID ten years from now. The MEPs also accepted an amendment put forward by the NFU to acknowledge that errors while using EID technology are often outside of farmers' control, such as faulty tags or inaccurate electronic readers, and as such shouldn't be penalised under cross compliance rules. "The letters EID strike fear into farmers after the debacle we experienced over sheep EID. That is why we have worked in Brussels with MEPs and policy makers to learn from the mistakes on electronic sheep tagging with these proposals on bovine EID" said Charles Sercombe, NFU livestock board chairman.

Download

Trending Now
Viewed
Discussed