Major packers respond with price rises
Major packers respond with price rises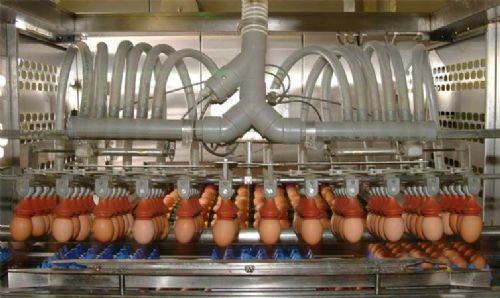 Noble Foods and Stonegate have both responded to recent moves in the egg market by announcing increases in producer prices.
Noble's wrote to their producers to say that prices would be increased by 10 pence a dozen for all producers and for all grades from March 17. The company's previous announcement of a three pence increase on seconds, farm seconds and smalls was seen as disappointing, but Noble's has now responded with a significant rise. It follows an announcement by Fridays of a seven pence increase for very large, large, medium and small
eggs
and 10 pence for seconds and farm seconds.
Stonegate has introduced an increase of seven pence per dozen on all
eggs
from very large to smalls, with a larger increase of nine pence for packer seconds and 14 pence for farm seconds to reflect the tightness of the processing market.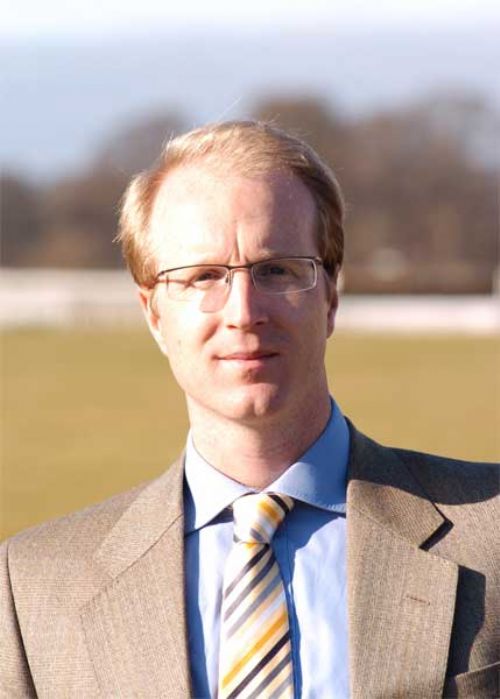 Stonegate divisional director Richard Kempsey said that any extra returns would be helpful for egg producers who had been going through a difficult time, although he pointed out that Stonegate had consistently tried to help producers with increases in August and October last year and with another increase recently for Columbian Blacktail producers.
In a letter to producers announcing Noble's increase, Tom Willings, contract producer and farms director, said, "European and UK wholesale markets appears to have peaked, with prices now showing signs of a softening marketplace post-Easter. That said, today's market remains extremely strong, and in the UK at least, very little volume of egg is changing hands. Meanwhile, the retail environment is far less volatile, and is still in the process of responding to the inflation seen in the lower tier."
He said, "It is a point I have made before, but given the strength of emotion in the many conversations I have had with producers in the last few weeks, it is one I feel I must make again. Noble operate in the retail market, and while it may not feel this way when feed cost inflation has not been recovered since October 2010, retail has provided a reliable and consistently higher level of return over an extended period of time, and in the course of the last two years when wholesale market values have been less than half of the cost of production, producer prices have been sustained.
Today, the differential between the two markets is large, but closing. The gap will continue to narrow and with the value added to our product through the Lion Code and the other codes of practice we adhere to, normal balance will resume. Of course, while so many opportunities to 'cash-in' present themselves, the temptation to sell
eggs
to other businesses is great. As you would expect, we monitor forecast-to-actual variations closely, and to the vast majority who have maintained loyal support in the last few weeks, thank you.
"I recognise that this change in the eyes of many is overdue. We are grateful for your continued support, and I am delighted to be able to confirm some better news for all of our alternative egg producers."
Glenrath Farms has also announced an increase in producer prices. The Scottish producer has increased prices by five pence across the whole range, and John Campbell said that the market was starting to look a little better for free range producers.
"We have started getting some money out of the supermarkets, although not enough yet," said John. He said the processing market was "going through the roof." John said the past year had been very difficult for the industry. Glenrath's latest financial results show turnover down by four per cent and pre-tax profits down by 40 per cent in the year to May 31 2011. John told the Ranger that the results were wholly down to the state of the egg market.
"Second quality
eggs
were selling for seven and a half pence a dozen in 2010. They are now up to £1.50. Things are looking up for egg producers but they need it because they have had a terrible time," said John.
Blackacre Farm Eggs have increased prices by five pence for medium and large
eggs
and by 10 pence for very large eggs, whilst Oakland has reportedly responded to the shortage in the processing market by increasing its price for seconds by 30 pence. It has also announced a distribution bonus of 3.5 pence for its producers. What this means is at the moment unclear.
Download

No comments posted yet. Be the first to post a comment
Display name

Please enter your name

Email
(optional)
Comment

Please enter your comment

Post Comment


Your comment submitted successfully.Please wait for admin approval.

Some error on your process.Please try one more time.