GRAIN MARKETS - Jonathan Lane, Trading Manager
WHEAT
- US corn and wheat values fall on favourable weather prospects as record corn plantings commence and rain alleviates drought concerns.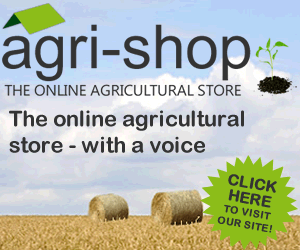 - North African countries (Algeria/Morocco) purchase South American wheat as region faces drought-hit domestic crop.
- Russian Government predicts no need for grain export restrictions during the current crop year – grain exports can reach 27mln t.
- German Farm Co-op Association projects that the 2012 wheat crop will rise 6.3% to 24.2mln t, up from 22.7mln t this year.
- Ukrainian Ag Ministry reports that nearly 30% of sprouted winter grain crops were in poor condition at 1 March – re-sown with spring crops.
- Droughts and frosts are likely to reduce Ukraine's area under wheat to 4.0-4.3mln ht in 2012, down from 6.6mln ht a year earlier.
- Morocco halts barley import duties until end 2012 to ensure adequate supplies to its domestic market in the face of a growing drought.
- SovEcon reports that poor autumn/winter crop conditions in the south are threatening yields and could reduce Russian export potential.
Summary
It used to be 'for all the tea in China' - but this year it could expand to soybeans, corn and wheat. The recent 'step-up' in purchases of soybean, corn and now wheat, either shows the true state of China's import needs, or logistical problems keeping current supplies from the domestic market.
The answer could well make or break this and next year's prices, as potential rising import needs are currently being matched by falling South American supplies and potential record new crop US production. The Chinese 'import story' could be as in previous years, a damp squib, and China tends to break better than its makes!
Within Europe, the concerns over the winter freeze are now turning to the spring drought with parts of Western Europe still in need of increased moisture. With the optimism of European exporters trimmed due to Russia declaring no need for export restrictions and South American wheat competitive into North Africa, EU old crop supplies may also rise later in the season.
In addition, with the US weather showing a marked improvement ahead of corn planting, and winter wheat emerging from dormancy, prices remain under profit-taking pressure from fund liquidation based on current US weather and not European weather concerns.
OILSEED MARKETS - Willie Wright, Oilseed Trader
Crude oil – after what has been a sustained rise in crude prices we're starting to see some retracement, the market view is very mixed over crude oil currently, with some commentators arguing that investor money and political fears are holding prices at these levels, not true market demand! Technically crude looks firm but the market place wouldn't be surprised if we saw a larger pull back.
Weather issues in South America and the continued reduction of soybean production is allowing soybeans to cling to $13.50 level in May CBOT. The market needs sustained Chinese buying and continued weather problems to support. Soybeans have seen a healthy correction over recent days and we would expect the market to trade sideways until the next USDA report.
Canola, along with the general oilseeds market, has seen a sustained rally from early December – having now breached the $600 level we are starting to see some profit taking.
Old crop rapeseed has rallied €85 per tonne from early December and May matif traded at €483 per tonne towards the end of last week. We have seen excellent first hand selling at these levels and would expect old crop rapeseed sales to slow up considerably until farmers move all their old crop commitments and establish what is left to trade.
New Crop rapeseed prices have rallied in line with old, and farmers are taking the opportunity to book good prices for the coming season. European demand for rapeseed continues to be strong with the UK well placed to satisfy this demand.
Nearby crush margins are appalling and we would expect to see some easing of demand or re sales of rapeseed by crushers as a result.
Comments
No comments posted yet. Be the first to post a comment