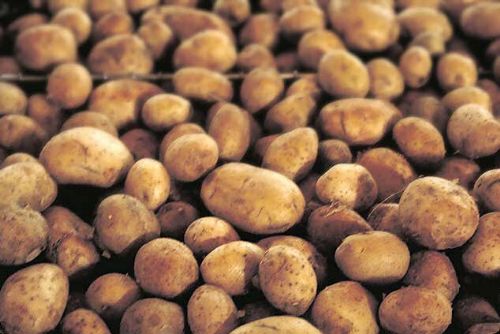 The latest in a series of dedicated research briefings, to help the potato industry identify the challenges and opportunities from changing consumer trends, has been released.
A four page report on 'The Convenience Market' provides insight into this burgeoning sector – which is set to grow by 25% over the next five years – and how understanding the needs of the 'quick shopper' can maximise the opportunities to increase potato sales and consumption.
Just over a fifth of all grocery sales now come through convenience, as busier lifestyles have driven demand for convenience-based products and food-to-go propositions. For potato shoppers in particular, they're looking for 'simple meals', are more likely to buy smaller pack sizes and over-index on new and baking potatoes. They're also less price sensitive and can be more open to meal suggestions at the fixture.
For convenience retailers and suppliers, making sure their offering matches the mission of their shoppers is crucial. Here, having the right range and pack sizes and an informative and inspiring fixture is key to driving sales.
The briefings have been prepared by AHDB Market Intelligence in conjunction with The Oxford Partnership, drawing on the wealth of usage and attitude surveys and data from independent sources including ONS, Kantar Worldpanel, Mintel and IGD.
Caroline Evans, Potato Council head of marketing and corporate affairs, said: "Part of our core marketing strategy is to help build understanding of the consumer marketplace, so that levy payers can react to market influences and adapt business and marketing strategies accordingly.
"We collate a huge amount of data on consumer trends and topical issues and these reports condense factual and relevant information into easy to digest documents that can be downloaded and shared.
"These market briefings are provided in addition to our consumer research publications and focus on providing a more in-depth review of specific growth areas of the market, to help bring the industry right up-to-date and ensure that the supply chain is in a position to respond and keep potato consumption stable."
The Convenience Market Report Highlights
• It is estimated there are some 48,000 convenience stores in the UK, with a total retail value of £33billion
• The sector grew by 4.6% in 2011, with a further 25% growth estimated over the next five years
• Convenience shopping accounts for 21% of all grocery sales
• Typical shoppers are in the 25-44 year age range and time-poor individuals
• At the potato fixture, size of potato and how they are going to be used are key factors for shoppers, followed by price
• Research suggests that in-store promotions are less effective
The Older Consumer Report Highlights
• The UK population is growing, with the oldest age groups growing fastest
• By 2031 it is estimated that 22% of the population will be aged 65 and over, compared with 18% aged 16 or younger
• Older consumers are driven by habit; they are more traditional in their meal choices, are less likely to eat out and prefer to plan their shop beforehand
• Over 45's are the heaviest consumers of potatoes, with potatoes featuring in 92% of their carbohydrate occasions. They're also more knowledgeable about varieties, usage, quality and seasonality
• British provenance is more important among 'empty nesters' and retired age groups
Comments
No comments posted yet. Be the first to post a comment