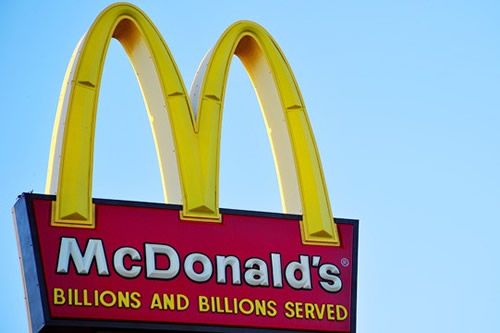 The fast food giant McDonald's has ditched one of its largest egg suppliers after an undercover investigation by animal rights activists exposed on-farm cruelty.
The company has said it will no longer accept eggs from Sparboe Farms, which is the fifth largest egg producer in the United States and which has until now supplied all the eggs used by McDonalds in the west of the country. It says it expects its suppliers to produce high quality food in a humane way.
Undercover film shot by the welfare group Mercy for Animals (MFA) was shown extensively on television news in the United States. The film showed workers at Sparboe Farms tying birds to strings and throwing them around the factory, dragging them along the ground and tossing them in the air. Mercy for Animals said that "hens were crammed into filthy wire cages with less space for each bird than a standard-sized sheet of paper to live," they complained of workers burning off the beaks of young chicks without any painkillers and callously throwing them into cages, some missing the cage doors and hitting the floor, and workers grabbing hens by their throats and ramming them into battery cages. The campaign group said that rotted hens, decomposed beyond recognition, were left in cages with hens still laying eggs for human consumption, a worker was seen shoving a bird into the pocket of another employee without any regard for the animal's fear and suffering, chicks were trapped and mangled in cage wire - others suffering from open wounds and torn beaks and live chicks were thrown into plastic bags to be suffocated.
"Common sense tells us that animals should be given at a minimum the freedom to walk, stretch their limbs, turn around and engage in natural behaviors. Yet, this McDonald's supplier deprives hens of even these most basic freedoms," said Mercy for Animals.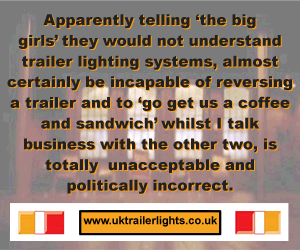 Bob Langert, McDonald's vice president, sustainability, said in a prepared statement, "McDonald's expects all of our suppliers to meet our stringent requirements for delivering high quality food prepared in a humane and responsible manner. Based upon recent information, we have informed our direct supplier, Cargill, that we are no longer accepting eggs from its supplier, Sparboe. This decision is based on McDonald's and Cargill's concern regarding the management of Sparboe's facilities."
He said, "This is not a food safety issue for our menu items. We can assure our customers that eggs in our entire supply chain meet McDonald's high standards for quality and safety. Our primary commitment is to our customers, and we will continue serving safe, high-quality food without disruption."
He said that that the behaviour shown in the Mercy for Animals video was disturbing and completely unacceptable. "McDonald's wants to assure our customers that we demand humane treatment of animals by our suppliers. We take this responsibility – along with our customers' trust – very seriously."
He said that the "most alarming actions on video" did not occur at Sparboe's Vincent, Iowa site, which supplied McDonald's, but the company's extremely high standards prohibited such conduct.
"McDonald's cares about how our food is sourced and we have a long history of action and commitment to improve the welfare of animals in our supply chain. We are a founding member of the Coalition for Sustainable Egg Supply (CSES) and are participating in an unprecedented three-year study that compares traditional, cage-free, and enriched laying hen housing systems on a commercial scale," he said. "For our customers, that means we're working with scientists and suppliers to determine the most optimal hen housing method considering impacts on hen health and welfare, food safety, environment and other important factors.
"McDonald's is proud to be recognised as a leader in the restaurant industry for serving safe, quality food. Customers can feel good about eating at McDonald's."
Mercy For Animals has called on McDonald's Corporation to follow the lead of McDonald's in the UK and Europe and end its use of eggs from battery cages. A statement issued by the group quoted Dr Sara Shields, research scientist, poultry specialist and consultant in animal welfare, who condemned battery cage egg production. She said, "Animals are designed to move, are biologically prepared for regular movement and will suffer physical consequences if they are not given the freedom to exercise."
Mercy for Animals said that not a single federal law currently provided any protection for birds at the hatchery, on the factory farm, or during slaughter. "Most states - including those in which this investigation was conducted - have sweeping exemptions for farmed animals, which allow for abuses to run rampant without prosecution," it said in the statement.
"As the largest egg purchaser in the United States, McDonald's has enormous power in effecting improved standards of care for egg-laying hens. Accordingly, MFA is also asking that McDonald's actively support a recent agreement between the United Egg Producers and the Humane Society of the United States that seeks to establish federal regulations that would provide hens enough space to turn around, as well as environmental enrichments such as perches and nesting boxes. The agreement is a modest but important first step in establishing minimal standards for care of birds on a federal level. Sadly, Sparboe Egg Farms is aggressively opposing the implementation of even these meagre reforms to reduce animal suffering.
"While McDonald's has the moral obligation and purchasing power to lessen the cruelty suffered by the millions of hens who are abused and exploited to produce eggs for its restaurants, consumers also hold enormous power of their own in preventing animal abuse by adopting a compassionate vegan diet."
Sparboe Farms is based in Minnesota and has farms in Colorado and Iowa. A number of other companies have ditched the producer since the Mercy for Animals film appeared on television. Sparboe has established a sustainability task force to review the company's food safety, animal care and sustainability to tackle the issues raised in the undercover footage.
Comments
No comments posted yet. Be the first to post a comment