Experian today revealed that businesses with 51 to 100 employees saw a significant fall in insolvency rates year-on-year, from 0.20 per cent in February 2011 to 0.12 per cent in February this year.
This segment of the business population also saw the biggest year-on-year improvement in their financial strength score ' from 81.68 to 85.41.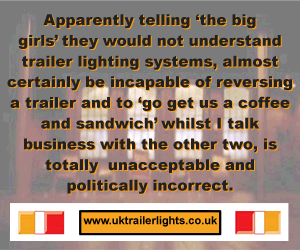 Across the UK's business population as a whole, however, the rate of insolvencies rose from 0.08 per cent in February 2011 to 0.10 per cent during February 2012.
The increase in the overall insolvency rate for the UK's business population was led by medium-to-large sized firms (101 to 500 employees), which saw a year-on-year rise from 0.12 per cent in February last year to 0.17 per cent this year.
The average financial strength score[i] of UK businesses saw a marginal month-on-month fall, declining from 84.01 in January to 83.86 in February. However, this represented a significant year-on-year improvement on the 81.60 recorded in February 2011.
Max Firth, UK Managing Director for Experian's Business Information Services division, said: 'Although business insolvencies increased slightly in February, our data is showing that UK business balance sheets have been improving gradually since August. Any increase in insolvencies among medium and large businesses highlights a riskier environment, particularly for the smaller firms that supply to them. Our insolvency figures underline the importance for smaller businesses to take as much care as their larger counterparts do when checking the creditworthiness of suppliers and customers before doing businesses with them.'
Pharmaceuticals industries has highest rate of insolvencies
The pharmaceuticals industry experienced the biggest increase in its insolvency rate compared to February 2011 and had the highest rate of insolvencies during February compared to any other sector.
Of the UK's five biggest industries ' business services, building and construction, property, IT and leisure and hotels ' building and construction saw the biggest annual increase in its insolvency rate, from 0.17 per cent to 0.21 per cent.
Wales was the region to see the biggest improvement in its insolvency rate, which fell below the national average to 0.09 per cent of firms.
Comments
No comments posted yet. Be the first to post a comment