The supermarket chain Morrisons has now confirmed that all of its own-label eggs are completely free range.
In December last year the supermarket won the Retailer of the Year award from the British Free Range Egg Producers Association after setting itself the goal of selling no own-label cage eggs by 2010. Morrisons has now announced it has achieved that goal by becoming the first top four retailer in the UK to switch to 100 per cent British free range own-label shell eggs.
Jamie Winter, trading manager at Morrisons, said, "We sell over 10 million eggs each week, so our move to 100 per cent British free range will really make a difference to the welfare of laying hens and will enable more customers to buy free range each week." The supermarket said the switch to 100 per cent British free range eggs had come nine months ahead of target. It said it would enable millions of laying hens to become free range two years before the EU-wide ban on conventional battery cages came into force.
Morrisons received the BFREPA Retailer of the Year award in December at the association's annual conference. Making the presentation, BFREPA chairman John Retson said, "In many ways they were, two years ago, our public enemy number one in that they were promoting and selling free range eggs from outside the UK. There was a particular reason for this. Two weeks before Christmas they were let down by one of their main suppliers who were unable to produce the eggs ordered. In desperation, they had to source from abroad. This ceased as soon as they were able to source from this country and no foreign eggs have been sold for well over a year."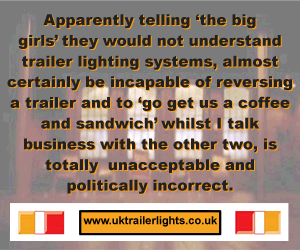 He said the company had worked closely with its principle suppliers and also with a range of smaller packers and producers to implement a range of initiatives to encourage further sales of free range eggs. These had included many niche free range and organic brands and a strong regional brand in many areas, said John.
Morrisons has also introduced an online egg tracker for its own Natures Nest range, allowing customers to trace their egg back to the farm where it was laid. Every egg within the Natures Nest range will be stamped with its own individual code before leaving the farm and by entering this code on the egg tracker site – www.morrisons.co.uk/Fresh-Food/Egg-Tracker - customers can learn about the farm on which it was produced.
Rowen West-Henzell of Compassion in World Farming said, "Morrisons has achieved great strides over the last 12 months. Its move to 100 per cent British free range on own-label shell eggs demonstrates its commitment to improving animal welfare."
Comments
No comments posted yet. Be the first to post a comment