Muted optimism for farmers following EU budget deal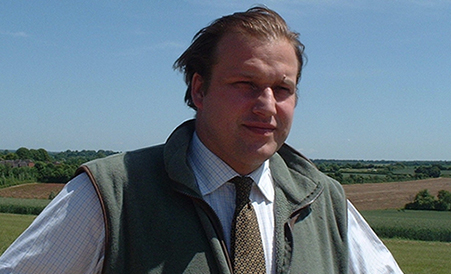 EU leaders have finally agreed on a budget deal for the years 2014 to 2020 with spending expected to be 3% lower than in the period from 2007 to 2013 at a total of €960 billion.

EU leaders have hailed the agreement as a significant step forward, albeit often with different agendas and reasoning.

Until further detail is released, it is difficult to speculate on how this 3% cut will translate at farm level.

Agriculture Committee MEPs set out their position on EU farm policy reform in texts voted on Wednesday and Thursday, after more than a year's worth of debates with farmers, cooperatives, EU agriculture ministers, MPs, experts and academics.

MEPs want the levels of payments to farmers to be rebalanced among member states slightly faster than originally proposed by the European Commission.

The committee agreed that member states with direct payments per hectare below 70% of the EU average (down from the Commission proposal of 90%) should see the shortfall reduced by 30%.

In member states with direct payments amounting to 70% - 80% of the EU average, the shortfall should be reduced by 25% and in those with over 80% of the EU average, by 10%.

This measure should ensure that farmers in no member state receive less than 65% of the EU average.

By contrast, to achieve greater consistency and convergence of direct payment rates within member states, the committee slightly relaxed the rules to balance payments among farmers within any given one.

As of 2019, payments received by all farmers in any given member state are to be based on a uniform unit value, as proposed by the Commission, but could nonetheless in some cases deviate from the average by up to 20% so as to avoid sudden sharp falls in support, says the committee.

However, where payments are reduced, their level in 2019 may not be more than 30% below that of 2014.

The distribution of the agreed total aid between the member states in terms of Single Payment Scheme and rural development funds such as Environmental Stewardship remains to be seen. Capping of aid has been included within the deal on a 'voluntary basis'.

Similarly, the greening measures have been carried forward into the agreement although it looks as though DEFRA's preferred option of greening via the ELS will be allowed.

In terms of modulation and reduction of direct aid in favour of rural development, some flexibility has been obtained for member states to transfer up to 15% of direct support funds to rural development. This could create a far from 'level' playing field in terms of the direct payments going to farmers across the EU.

The deal still needs to be ratified by the EU Parliament who are unlikely to welcome the concept of cuts in the budget.

Whether this means they will actually try and block the deal remains to be seen. But this progress means there could be political agreement for Common Agricultural Policy reform by the end of the Irish presidency in June.

However, the implementing regulation to carry out the reform is unlikely to be available before the Autumn.

Andrew Bays of BCM said: "It would appear that from the perspective of farmers and land owners the agreement that has been reached is relatively welcome within the context of the overall cuts that were being proposed."

"However, we still feel there could be more devil in the detail and will monitor the situation extremely closely to see precisely how this agreement will work through to a UK level. If the timetable can move forward swiftly it would be welcomed by the agricultural industry at the uncertainty CAP reform brings is of no benefit to farmers and landowners".

Download


No comments posted yet. Be the first to post a comment
Display name

Please enter your name

Email
(optional)
Comment

Please enter your comment

Post Comment


Your comment submitted successfully.Please wait for admin approval.

Some error on your process.Please try one more time.
Trending Now
Viewed
Discussed