28-09-2005 00:00 AM
| News
NFU Cymru's Livestock Board has expressed its concern at the low prices prevailing in the beef sector. Members of the Board are worried that some beef producers are loading cattle onto the market now because they fear that the unravelling of the Over Thirty Month Scheme (OTMS) has the potential to further undermine market realisations.
As a result of these concerns, NFU Cymru has recently held talks with European officials on the timescale for lifting the EU embargo on UK beef exports. Once the report of the EU recent inspection of the UK controls has been published NFU Cymru expects to see progress on this issue with the aim of removing restrictions on UK beef exports early in 2006.
Ed Rees, Livestock Board Chairman said, "NFU Cymru has concerns about the initial period when the Over Thirty Month (OTM) rule is amended as we are still excluded from the EU market because the beef embargo is still in place. Therefore we are discussing with the Welsh Assembly, Defra and the European Commission the need for the current OTM scheme to be maintained alongside the new Older Cattle Disposal Scheme until at least UK exports resume with the rest of the EU."
Dave Hemmingway, from the NFU office in Brussels was present at NFU Cymru's Livestock Board meeting to hear first hand the concerns Welsh farmers have. He said, "With the demise of the Wales European Centre in Brussels in November, our office will take on an even greater importance since it will be the only permanent body in Brussels representing Welsh farmers at a Brussels level. With such issues as the unravelling of the OTMS scheme it is vital we have a permanent presence to influence the decisions made."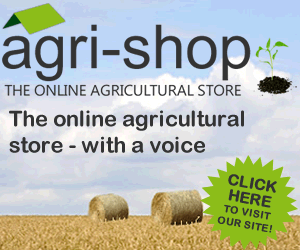 The Livestock Board, as well as NFU Cymru's Less Favoured Areas Board have also expressed their anger and concern at proposed new rules on the identification and movement recording of sheep. NFU Cymru has sought an urgent meeting with the Welsh Assembly, which will take place tomorrow, Thursday, 29 September. NFU Cymru representatives have been mandated to express the Board's deepest reservations about the practicality and workability of the Defra/ Welsh Assembly proposals. NFU Cymru is well aware of the need to satisfy European Commission inspectors so as to avert the prospect of double tagging but the proposals as currently tabled are impractical.
Comments
No comments posted yet. Be the first to post a comment