Alistair Mackintosh, Chairman of the NFU Livestock Board, will be guest speaker at the NFU Cymru Ceredigion County Conference on Wednesday, 1 February 2012.
Held at the Ty Glyn Aeron Hotel, Ciliau Aeron, the meeting will commence at 7.30pm. NFU Cymru members are invited to listen to Mr Mackintosh give an update on the current market situation for beef and lamb, outlining the future prospects and challenges for the livestock industry. There will also be a question and answer session afterwards.
Mr Mackintosh farms on the west coast of Cumbria running beef, sheep and arable enterprises on a mixture of owned and rented land. Alistair farms 740 acres in total and the farm is divided between two units, one lowland and one within the SDA. He runs 1,200 mule breeding ewes and a 140 cow Limousin cross Suckler herd. He sells finished and store stock through the local auction market. The farm also grows between 50 and 120 acres of grain which is used to feed livestock on the farm.
John Davies, the new County Chairman for NFU Cymru in Ceredigion said, "We are very pleased Mr Mackintosh is able to come and speak at our conference and we are grateful to HSBC Bank PLC for sponsoring the event. I hope we will get a good turnout of local NFU Cymru members. Please also encourage your friends and neighbours to come along."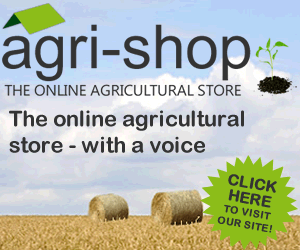 The President of NFU Cymru, Ed Bailey, will also be present to give an update on the recent work of NFU Cymru.
Comments
No comments posted yet. Be the first to post a comment