Newly elected NFU Vice President Gwyn Jones will speak alongside EU Agriculture Commissioner Dacian Cioloş, and UK Shadow Farming Minister Jim Paice, in Brussels for a debate on the future of the Common Agricultural Policy today.
The conference, on Tuesday April 13, is being organised by UK Conservative MEPs and gives the NFU an opportunity to lay out its vision and priorities for the future of the CAP.
"There has never been a more crucial time to make sure the NFU and its members'voices are heard on the future of the CAP", said Mr. Jones."Speaking on the panel with the EU Agriculture Commissioner, I will spell out why, with agriculture able to offer solutions to many of the challenges facing us in the 21stcentury, we need a CAP that underpins productive agriculture and protects our farming businesses against volatility in the marketplace.
"British farmers and growers are central to the global food production challenge that is looming, and they are being asked to do this while using less and less natural resource and reduce their impact on the environment. At a time when the attention of the EU is rightly turned to delivering sustainable economic growth over the next ten years and beyond, it is important to remember that agriculture is central to one of Europe's largest manufacturing sectors–food.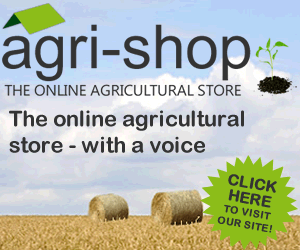 "To ensure our markets flourish we need to see a CAP that embraces commonality across all member states and all sectors to ensure a competitive single market across the EU. This market also needs to function fairly with more balance in the supplychain. We need to curb the abuse of power that exists, with the domestic market becoming increasingly dominated by fewer players, and achieve fairer contacts and a strengthened position for our farmers.
"I believe that agriculture is at the heart of the challenges that lie ahead. Therefore we need to ensure that EU policy does not hinder our farmers and growers but instead enables them to thrive."
Comments
No comments posted yet. Be the first to post a comment