The NFU and the Environment Agency have launched a new initiative to cut red tape and reduce costs for farmers. The farm assurance scheme for pig and poultry producers who are regulated through the Environmental Permitting Regulations will save around £850 of Environment Agency charges per farm.
The scheme has been developed with Assured Food Standards and with the support of the National Pig Association, the British Poultry Council and the British Egg Industry Council. It means just one inspection per year instead of three for farmers who qualify by achieving a high standard of compliance under their permit. Certification bodies, trained by the Environmental Agency, will carry out the inspections as an adjunct to the audits for Red Tractor farm assurance.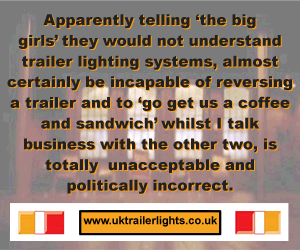 NFU Acting Director General Martin Haworth said: "This is a groundbreaking better regulation initiative designed to minimise the burden on the farming industry. Both the NFU and the Environment Agency are very conscious of the need to reduce the administrative pressures on the pig and poultry sectors, and of the need for an industry with very tight margins to be competitive.
"This approach will mean a reduction in cost and red tape for producers as well as protecting the environment. Fewer visits to farms will be required. It is a good example of where the agriculture industry and the Environment Agency have worked together to help reduce costs for producers and reward farmers that have demonstrated good environmental practice."
The Environment Agency's Director of Environment and Business Tricia Henton said: "This initiative will save time and money for farmers with a good environmental track record. And it will give the Environment Agency more time to focus its efforts on those who pose the greatest environmental risk.
"The scheme was successfully trialled last spring. It is now being rolled out across England and Wales and we have used feedback from farmers, certification bodies and environment officers to ensure that it is run as effectively as possible."
Comments
No comments posted yet. Be the first to post a comment