NFU appoint new Cheshire county chairman
NFU appoint new Cheshire county chairman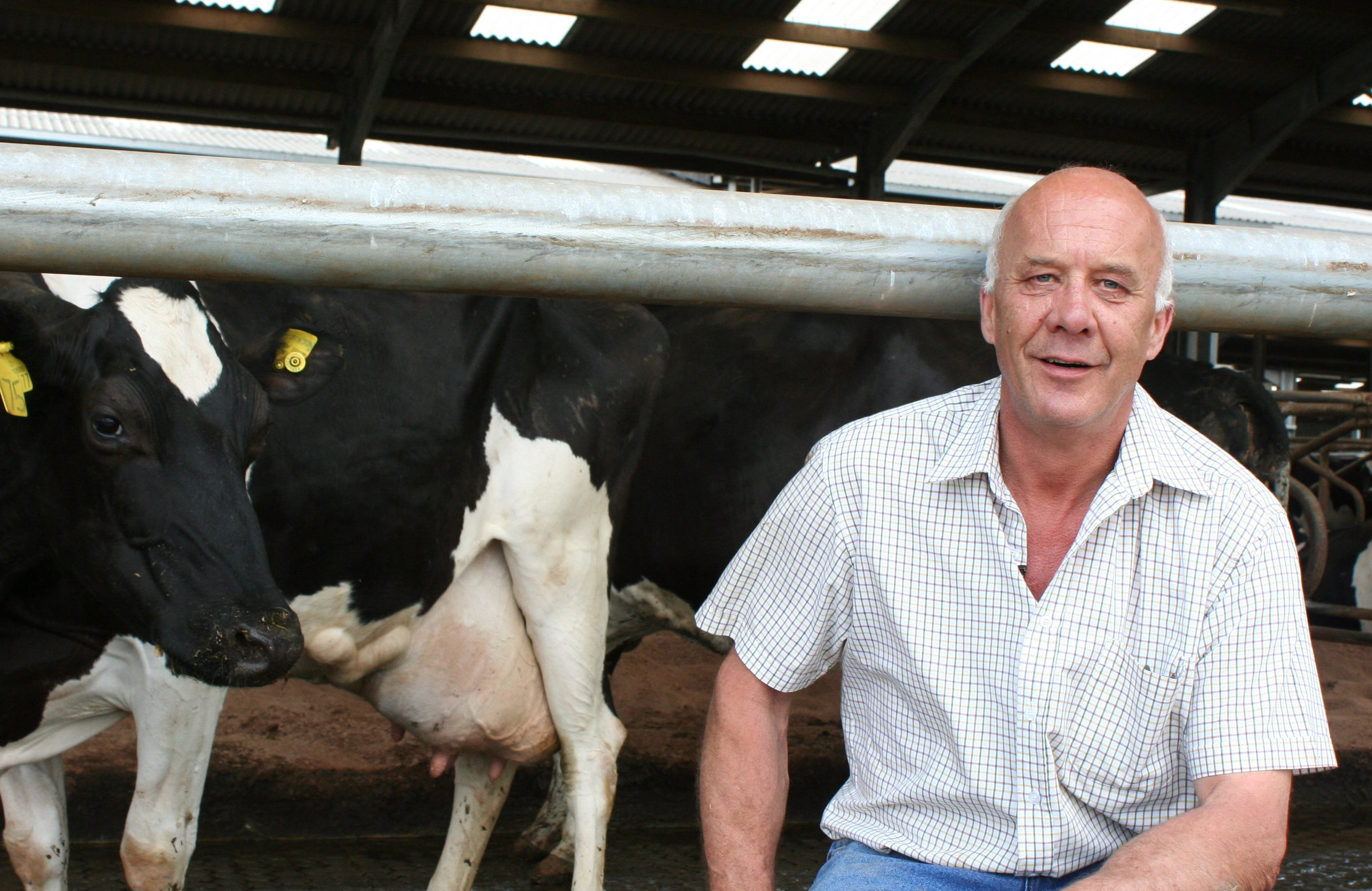 Cheshire has a new NFU chairman who will serve a term of two years from 2013 through to 2015.

Dairy farmer Richard Fair of Brookside Farm in Poulton, Pulford near Chester succeeds fellow dairy farmer Rob Ford.

A dairy farmer his entire life, 57 year old Fair vowed never to get involved in agricultural politics again after resigning as a director of Dairy Farmers of Britain – yet here he is preparing to lead the NFU in Cheshire.


"My shoulder still hurts from NFU Cheshire Council Delegate Stuart Yarwood shoving it up my back several years ago," joked Fair who milks 600 dairy cows at his 800 acre farm near Chester.

Radical changes to the farm began to happen in 1994 when Richard was faced with the stark reality of heavily investing in the dairy venture or getting out all-together.


"We sold off three of our traditional units and built a new purpose built dairy on a green field site with the capacity to house 1,000 cows if the business demanded it," explained Richard.

"We are currently running at 600 cows and are selling into First Milk's international contract. Looking forward to my role as NFU Cheshire County Chairman, I do consider myself to be a bit of a one trick pony."

"All I know about is the dairy industry, but I'm willing to learn and want to hear from all sectors, so pick up the phone."

An NFU member all his life, Richard was always heavily involved in YFC and this led on to him becoming involved with the NFU in Chester. He milks his cows in a rotary parlour and his cows are housed indoors for 365 days of the year.

Fair added: "Constantly keeping the cows indoors is something I never thought I'd do but now I wouldn't consider any other system. I believe in it entirely for increased productivity and animal welfare."

Download
22-07-2014 18:32 PM | Posted by: GEOFF. BURGESS
This is a longshot. My ancestors were farmers in Cheshire in Styal,Cheadle and Mobberley areas. Do the following farms mean anything to any of your members.Overley Farm, Penelton Hey and Loade Top. Would be pleased to get any information. Thanks.
15-08-2014 18:28 PM | Posted by: Geoff. Burgess
In the 17th,18th,19th cent's. my ancestors farmed at Overley farm,Penelton Farm, Loade Top and at Quarry Bank. Does anyone have information. Do these farms still exist?
Display name

Please enter your name

Email (optional)
Comment

Please enter your comment

Post Comment


Your comment submitted successfully.Please wait for admin approval.

Some error on your process.Please try one more time.