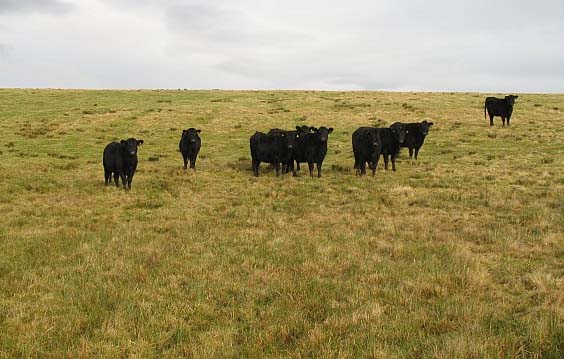 NFU Scotland has repeated its call for Scotland's beef sector to secure a meaningful deal from CAP reform after figures showed another alarming decline in the Scottish beef herd.
Beef production accounts for almost a quarter of Scotland's agricultural output and NFUS has been working at a UK and Scottish level to ensure implementation of the recently agreed CAP deal can arrest falling cow numbers and stabilise the cornerstone of THE Scottish farming industry.
New Scottish Government data on payments made through the Scottish Beef Calf Scheme shows that the number of calves claimed in 2012 fell to 402,000. That compares with 432,000 calves claimed in 2011.
In that time, the number of businesses claiming under the scheme has fallen by 500, suggesting that many are walking away from keeping beef cows. Anecdotal evidence also suggests that falling cow numbers and poor weather may result in a further reduction in beef calves claimed in 2013.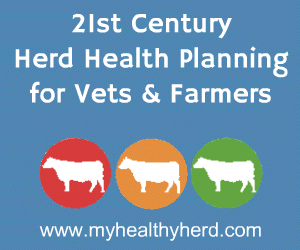 Under the new CAP package, the Union wants the option to continue to couple support to beef calves. It has recently contacted Defra Secretary of State Owen Paterson and Scottish Cabinet Secretary for Rural Affairs Richard Lochhead on the matter.
The Union will also meet with levy body Quality Meat Scotland to discuss the situation and has put in place its own beef producer survey to monitor farmer intentions and what impact the CAP deal may have on their plans to continue producing beef.
NFU Scotland President Nigel Miller said: "Our world-famous beef industry is the cornerstone of farming in Scotland and the premium attached to Scotch beef, and the recent trade for beef cattle shows that there are many positives attached to the sector and the Scotch beef brand.
"On the downside, the number of Scottish producers keeping beef cows has been on the slide for some time – down almost 1000 from the last CAP deal in 2005. In addition, these dramatic figures for 2012 beef calf scheme claims are alarming with the realistic expectation that figures for 2013 will be poorer again.
"The current debate on implementation of new CAP rules in Scotland presents an opportunity to provide clear direction, arrest the decline and drive some confidence back into beef production.
"Having the option to couple some support to beef production and create the incentive to keep producing beef calves is widely supported across the industry. Using the UK ceiling to calculate the proportion of direct support Scotland can deliver to beef production could offer a more effective solution than simply extending the existing Scottish calf scheme.
"That is why we have had an ongoing dialogue with both Defra Secretary of State Owen Paterson and Scottish Cabinet Secretary Richard Lochhead on the subject.
"We are also being proactive on trying to nail what Scottish beef farmers' intentions are and how any decisions taken around delivery of CAP support may influence that thinking. Our beef farmers' survey is now live and will inform that debate.
"In addition, we will discuss with QMS what implications the decline in production and producers has for our red meat sector and our ambitions. A stable supply of Scottish beef cattle is essential to the Scotch beef brand and underpins the business of our markets, abattoirs, meat processors and food sector up and down the country. The provision of a stable and positive operating environment for calf producers and finishers is in all parties' interests.
"Critical mass of beef production is vital if we are to retain a diverse and innovative processing sector. The loss of abattoir capacity from Orkney and Aberdeenshire and the closure of contract kill operators in St Andrews and Galashiels has already reduced the diversity of the sector. That has the potential to erode the value of the Scotch brand in markets across the border and overseas and the ability of the brand to deliver premiums back to farm."
Comments
No comments posted yet. Be the first to post a comment