The NFU has today unveiled plans for a new campaign to drive lasting change in milk contracts. The campaign, launched at the start of the Dairy Event, takes on the debate about the role of milk contracts and will show just how improvements can be made to the benefit of both farmers and milk buyers.
Underpinning the campaign is a series of meetings with all major and many smaller processers and the NFU is today announcing a contracts summit for all farmer representatives on milk buying groups (and co-ops) given their critical role in deciding contracts with buyers.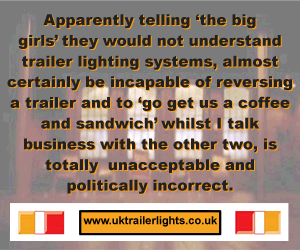 NFU President Peter Kendall believes the timing of the new campaign is crucial.
"I have been talking to dairy farmers up and down the country and it's clear that farmers are becoming more aware of the absolute importance of milk contracts," he said. "They are fundamental to the business relationship that exists between producers and their milk buyers. The demise of Dairy Farmers of Britain has left a very sour taste in the dairy industry and, while the industry managed to weather the worst of the storm, it served as a painful lesson in how vulnerable dairy farmers are.
"Through this campaign we are promoting the need for more balanced, professional, business-like contracts, which are tailored to the supply requirement of milk buyers and also bring greater certainty to the way milk prices are determined. At the same time milk contracts should allow dairy farmers to capitalise on other selling opportunities, manage risk, grow their business, and prepare the ground for the end of milk quotas in 2015."
The NFU is also offering a 'Contract Health Check' to all its dairy farming members which can be booked during the Dairy Event.
NFU Dairy Board Chairman Gwyn Jones said: "Some progress has been made on improving contracts since we launched our template in 2007 – more tailored to end use, some evidence of simplification – but most milk contracts in their current form do not create mutually balanced business relationships between buyers and sellers and, often, the rights and obligations are too heavily biased in favour of buyers.
"However, I believe that there is a change of attitude occurring among milk buyers. The forward-thinking buyers are recognising that the status quo is not working and can see advantages in the NFU approach. Let's be clear though - there is still much work to do.
"The NFU contract provides a template that can be adapted to any buying and selling situation and proposes ideas for changes that farmer groups might wish to make. We are here to help them do that, though they need to decide themselves what changes are right for them and work with their buyers to bring them about.
"We recognise that this is a big step, for buyers and for farmers, but we believe that it is a necessary one that will bring benefits to both sides."
Comments
No comments posted yet. Be the first to post a comment