The NFU is calling on Government to ensure adequate measures are in place so the farming industry can cope if hit by another dry year.
Speaking ahead of Monday's Drought Summit, that brings together Government and other relevant organisations and businesses, NFU Vice President Gwyn Jones stressed the importance of a unified, joined up approach to water management for the coming year and in the longer term.
'After the driest winter since 1976 in many parts of England, the Environment Agency is already forecasting drought and severe restrictions on irrigation in several Eastern counties,' said Mr Jones.
'This is making farmers and growers extremely anxious. The fact another summit has been called is an indication that government takes this issue as seriously as farmers. And while there's nothing that government can do about the weather, there are some steps it can take that would go some way to alleviating the problems growers will face.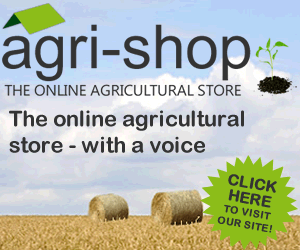 'First of all, it could extend the period in which farmers can abstract water from rivers to fill storage reservoirs for summer use beyond the end of March, providing there was sufficient rainfall.
'In addition, restoring the qualifying'capacity of a large raised reservoir to 25,000 cubic metres would take away many potentially onerous regulatory obligations and additional costs that put many farmers off building larger reservoirs.'
'It could also encourage water companies to produce emergency plans for supplying drinking water for livestock, particularly housed pigs and poultry.
'Only when we tackle the long term issue of water management, and all work together will we be able to properly manage this most precious of natural resources.'
Comments
No comments posted yet. Be the first to post a comment