NFU Cymru has today signed up to a new Farm Health and Safety Charter for Wales to help raise awareness of the dangers faced when working in the agricultural sector – statistically the most dangerous industry in the UK.
The launch of the Farm Safety Charter follows last January's ground breaking industry summit, organised by NFU Cymru, which was designed to get industry organisations in Wales working together to set about finding tangible ways of improving farm safety and reducing deaths and injuries.
Ed Bailey, speaking at the Charter launch near Welshpool, said, "No-one who has an interest in the farming industry and allied sectors can fail to be appalled and saddened by the number of people tragically killed or injured each year and we have the unenviable track-record of being the most dangerous industry in which to earn a living.
"As a practical farmer I am acutely conscious that farms are inherently dangerous places to work. We use larger and increasingly sophisticated pieces of machinery, we operate sometimes on difficult terrain that can be exacerbated by climatic conditions, we handle stock that can be unpredictable and because of pressure of time or indeed sometimes, simply because of complacency, we take risks that can and do have awful consequences.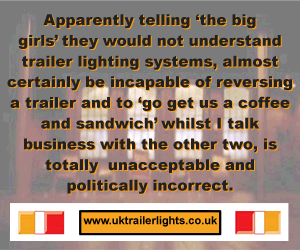 "I think it is particularly pertinent that just 12 months after the initial idea we have the confidence that sufficient momentum has been gained to launch the charter which is an expression of our total commitment to doing what we can to make the industry a safer place to work.
"Success of course won't be measured by the number of leaflets we produce, by the campaigns we are engaged in or indeed even by the launch of today's charter but by the accidents we avert. Our message to every farmer is to come home safe."
Other organisations who have signed up to the Farm Health and Safety charter include the NFU Mutual, Welsh Government, FUW, CLA Wales, YFC, HCC, HSE, Lantra, Forestry Commission Wales, RABI Wales and the Farm Crisis Network.
Comments
No comments posted yet. Be the first to post a comment