SUPERMARKETS are earning more money from every bottle of milk they sell, yet the farmers that produce it have seen their returns diminish and their margins squeezed due to continual rising costs.
Therefore, the NFU in the north west has arranged for Asda's main milk and cream buyer, Dr Chris Brown, to attend its next dairy board meeting so that he can engage directly with farmers.
The meeting will take place on Tuesday 27 September at 7.30pm in the Crooklands Hotel at Kendal.
NFU North West's dairy board chairman, Ray Brown, said: "The recently published report produced by the Milk Development Council has highlighted the problem associated with farmers' unfair share of the retail value of milk.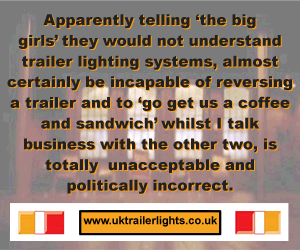 "Therefore, it is understandable to see why many farmers put the blame for the current crisis in the industry squarely on the supermarkets. However, there seems to be a growing realisation among retailers that continuity of supply is as important as their margin and they are actively looking to engage with dairy farmers to try and find solutions to the current problems facing the industry.
"This has been highlighted in the NFU's recently published 'Vision for the Dairy Industry'"
Dr Brown will discuss the role of the supermarkets in delivering a sustainable dairy sector and highlight opportunities available for retailers and producers to work together. All NFU members are welcome to attend the meeting.
Mike Taylor, Cumbrian NFU dairy board representative, has urged as many farmers as possible to attend. He said: "This meeting will give farmers the chance to challenge someone who represents an industry which many feel is responsible for today's current low milk price."
Comments
No comments posted yet. Be the first to post a comment