The NFU will be keeping up the pressure for action on bovine TB during this year's national Dairy and Livestock Event.
An NFU update on TB including the viewing of a new film by Country Channel TV,made with input from the NFU,showing the devastating impacts of bTB on the farming industry, and the results of a public opinion survey on animal health and wildlife, will be launched during NFU Dairy Board Chairman Gwyn Jones'reception on Wednesday September 16, at 4pm.
Country Channel TV has captured the full story of bTB in its film which is being aired on Sky for the first time on September 22. The film, which will be shown on the NFU stand, features interviews from a range of industry experts. It highlights the scandalous waste and expense of bTB which sees healthy cattle being slaughtered under the current testing regime while badgers, proven to be a reservoir of the disease in the wild, are left unchecked. The film echoes the NFU's own calls for government action to deal with the disease by tackling the issue within wildlife as well as cattle.
The question of culling diseased badgers has also been explored in a new public opinion survey. Results from the survey show that 94 per cent of people feel that farming is an important part of the British Countryside. When asked about culling diseased badgers, over and above waiting for a vaccine, 46 per cent of people said that culling should start now compared with only 36 per cent who said government should wait for a vaccine.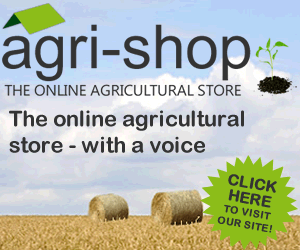 NFU President Peter Kendall was interviewed as part of the film. He said:"Country Channel TV has made a film that clearly demonstrates the very real impact that bovine TB is having on farming families; it is devastating lives. The NFU has said that inaction on this issue is no longer an option and these survey results show, that when presented with the facts, 46 per cent of people agree.
"We can no longer sit back and let badgers, which have been scientifically proven as a carrier of bovine TB, run riot re-infecting healthy cattle herds with no stops in place. This isn't about wiping out badgers; it is about controlling what some in our film call a cancer in the countryside. While vaccine is one of the tools at hand we, and many other experts, believe it must be used in partnership with removing diseased animals in identified hot spot areas."
Comments
No comments posted yet. Be the first to post a comment