The sixteenth edition of Europe's leading annual trade show for the natural products, health food and organic sectors has been hailed a huge success, with both exhibitors and visitors reporting a very productive and vibrant event. 
Organised by Diversified Business Communications UK, Natural & Organic Products Europe featured 600 exhibitors and attracted a total of 7,352 attendees from 78 countries over 1-2 April at Olympia, London, and was highly praised for the quality of its visitors, its world-class speakers, and the wide choice of exclusive new products on offer.
Simon Barry, event director of Natural & Organic Products Europe, is delighted by the overwhelmingly positive feedback received so far:  "I would like to say a huge thank you to all of our exhibitors, visitors, speakers, and supporters, for making this year's event the most successful, inspiring and educational event yet!" 
With the show floor buzzing with business throughout the two days, this year saw an increased social media presence, with thousands of Twitter and Facebook followers able to share in the show's activities via live updates and photos from Natural & Organic Products Europe's exhibitors and attendees.  Whilst the show's popular Keynote programme also featured its first-ever Twitter-inspired session – 'Trending Now', which saw leading nutritionist Patrick Holford, top food journalist Joanna Blythman, Planet Organic beauty buyer Al Overton, and organic food consultant Simon Wright quizzed on everything from QR codes to punk rock.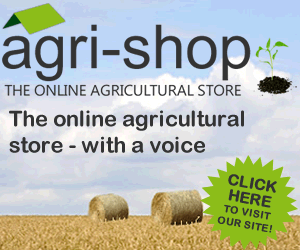 Audience participation was also a key feature of one of the show's biggest draws – the Natural Food Show's live kitchen demonstrations.  Among this year's top chefs was Tim Bouget, who gave ethical food fans a taste of what makes his award winning sustainable restaurant ODE so special, while last year's winner of the Vegetarian Society's coveted Cordon Vert Chef of the Future award – Jay Pindolia served up a feast of 'Veggie Delights'.  Medicinal chef Dale Pinnock, local food champion Henrietta Green, and leading organic eco-chef Barny Haughton were also back to wow the crowds for the second year running.
"I really enjoyed the session – it was an amazing platform to showcase our cuisine to like minded businesses and at the same time to learn about, and see, all the new and exciting products in our industry," says chef Tim Bouget, whose restaurant ODE recently won the SRA's Sustainable Restaurant of the Year 2012 award (beating Raymond Blanc's Le Manoir aux Quat'Saisons and Hugh Fearnley-Whittingstall's River Cottage).
Keynote Theatre highlights included the show's opening session – The High Street Fights Back, with Joanna Blythman and campaigner Elisabeth Winkler among the panellists considering some timely questions affecting independents and supermarkets alike; meanwhile 'Health food retailing – but not as you know it', brought together leading retailers Jeff Martin (managing director of organic supermarket chain As Nature Intended) and Peter Aldis (managing director of the Holland & Barrett Group) to discuss the future of health food retailing.  Technology, knowledge and passion were just some of the talking points in this lively and enlightening session.  Helen Browning's 'in conversation' Keynote was also a popular choice with visitors, which featured the Soil Association's chief executive talking candidly about the challenges currently facing the organic community.
Meanwhile across the show floor, the Natural Beauty & Spa section's ever-popular theatre (sponsored by Kinetic Natural Products Distributor & Dr. Bronner's Magic Soaps) saw standing-room only crowds for many of its sessions.  With notable highlights including seminars by leading natural cosmetics brands such as Dr Hauschka (Sebastian Parsons); Dr. Bronner's Magic Soaps (Mike Bronner & Gero Leson); Green People (Ian Taylor); Balance Me (Sian Jones); and Pukka Herbs (Sebastian Poles).
The UK's biggest showcase of new natural and organic products
As ever, the show's New Product Showcase was a hive of activity – and for the first port of call for many visiting buyers.  Featuring a total of 222 entries for 2012, showcase visitors cast over 1700 votes for their favourites on Sunday 1 April.  The winning exhibitors were presented with their trophies by BBC star Kate Humble at the industry's prestigious Natural and Organic Awards later that night.  This year's winning products included MUNE Healthy Water by Health Secret (drink); Beond Organic Bars by Pulsin' (organic food); CO YO Coconut Milk Yoghurt by Marigold Health Foods Limited (special diet); Peppersmith Sicilian Lemon Mints by Peppersmith (food); Kokoro Haramaki by Healing Bamboo (natural living & home); Quantum Max B by Quantum Nutrition Labs (VMS); and Pukka Ayurveda Firming Face Oil by Pukka Herbs (natural beauty & spa).
Indeed Pukka Herbs, sponsor of this year's new Pukka Ayurveda Beauty Lounge plus the show's central café, had much to celebrate by the close of business on Monday 2 April.  In addition to scooping the award for Best New Natural Beauty & Spa Product, its Pukka Ayurveda Firming Face Oil also won the Soil Association's Best Organic Skincare Product at the Natural and Organic Awards. 
"When we first attended the show in 2002, we had a very small stand and an idea to turn the world of herbal teas on its head. Coming back this year and seeing the Pukka we have lived with for all these years represented on such a grand scale was a real WOW moment for us," said Tim Westwell, managing director and co-founder of Pukka Herbs.  "We revelled in being able to use the opportunity to thank our friends, customers and suppliers for their continued support". 
Commenting on the diverse range of "innovation" available across the show floor, Kyle Rowe, director of buying at NBTY Europe (owner of Holland & Barrett, Julian Graves, GNC, Nature's Way (Ireland) and De Tuinen (Netherlands), said: "We are constantly looking for new and unique products to meet our customers' changing health needs.  That's why it's encouraging to see so much innovation under one roof at Natural & Organic Products Europe, and it really highlights that our industry in 2012 is in good health."
It's a sentiment echoed by many of the show's loyal independent visitors, including Simon Kingston, owner of The New Zealand Honey Shop & World of NZ:  "It's great to be able to come and sample new products and talk to leading brands about what is being launched over the coming year.  This is my 14th visit and I'll definitely be back!" 
Whilst first time visitor Freddie Braun from GLOSSYBOX was impressed by the choice of new products being showcased in this year's Natural Beauty & Spa show:  "We're looking for brands to include in our GLOSSBOX and have found some brilliant brands to feature, especially natural skincare."
"New launches at the show proved that's there's still room for fresh faces in the natural skincare sector from new names, such as Thea Organic Skincare and Wild," explained Matt Chittock, editor of the Natural Beauty Yearbook.  "Active Naturals was also a huge trend this year, with Bee Venom taking centre stage alongside Green people's anti-ageing range.  We saw a move towards quirky packaging too, as evidenced by Shangri La Organics' vintage-inspired tubs and Stop The Water While Using Me's distinctive branding."
Exhibitors celebrate successful show
Firmly established as the key event on the natural and organic industry calendar, the success of the show has been reflected in the fantastic re-booking rate for next year – with organiser Diversified UK reporting that many key exhibitors will return for the 2013 show. 
Highly satisfied exhibitors for 2012 included Lizzie Hardy, head of marketing for the Lepicol and Bio-Kult brands: "What an incredible two days!  The Lepicol and Bio-Kult teams didn't stop to take a breath for the entire duration of the show.  The opportunity of spending quality time with so many health food retailers, distributors and colleagues within the industry was too good to miss and we wanted to make the most of every second we were there.  We are already looking forward to 2013!"
"It's the best show we do.  Two days of constant good business leads and the perfect visitors for me," says John Hales (Tea Master Level 4), The Metropolitan Tea Company.
"The show's been so busy we've run out of order forms!" says Craig Sams, co-owner of Judges Bakery in Hastings (and co-founder of Green & Black's), who was also the recipient of this year's Natural Products Outstanding Achievement Award.
"Natural & Organic Products Europe is a great way of interacting with a huge variety of buyers – and a good way to showcase new flavours and products," says Adam Bullock, trade sector manager at Green & Black's Organic.
"The perfect forum to touch the key influencers of the industry," says Simon Ford, brand manager at Melvita UK.
"We have been exhibiting at the show for several years now, and every year the show is a success!  Our products have been well received and we continue to make contact with potential key customers," says Bentley Organic's Paula Barraclough.
"The Organic Trade Board was absolutely delighted with the OTB pavilion.  Our prime location had a huge flow of people through it and the number of leads we all generated was very impressive.  Natural & Organic Products Europe's support for the organic industry is second to none and they deserve an award for it!" says Catherine Fookes, Organic Trade Board
"Well done to the great team at Diversified for staging another first class show!  The organisers have shown once again that they are totally committed to this industry, and that they are always seeking to constantly improve the show, and take on board the comments and advice they receive.  The HFMA remains totally committed to supporting this flagship event for our wonderful industry," says Graham Keen, executive director of the Health Food Manufacturers' Association (HFMA).
Many first time exhibitors were equally upbeat about their show experience.  Including Swisse Vitamins, which, as the official supplements brand to the Australian Olympics team, hosted special guest appearances from internationally renowned Australians (and Swisse Ambassadors), Olympic swimming star Matthew Targett and Tour de France 2011 winner Cadel Evans on its stand.
"The show gave terrific insight into the UK natural products and health market and introduced us to some key industry contacts.  We see a huge opportunity for Swisse in the UK/Europe, with our premium product range and comprehensive marketing and advertising strategy," says Ulrich Irgens, Swisse's international business director.
"Absolutely phenomenal show, visitors have loved our products," says Haziq Patel from another first time exhibitor Forvivo Ltd, which launched EYESICCAL, its preservative-free eye drop solution, at this year's event.  
"It was our first time at Natural & Organic Products Europe and we were one of the busiest stands in the aisle!  We've had excellent interest in our new launches, especially for our Halal products.  It's been well worth exhibiting, as we had a ten-minute interview with Islamic TV," says Hameed Ahmed, managing director of Medina Healthcare Products.
Chris Sams Rafferty, managing director of Pomegranate, based in the Isle of Man, chose the show to launch its new Pomegranate Regenuvite™ skincare range, and was delighted with the successful results:  "We expected to be meeting independent retailers and health store owners and hoped that they would like our fresh take on natural skincare, with our colourful and glamorous branding, and also that we use organic Pomegranate seed oil as an ingredient for its great antioxidant content," says Rafferty.  "Consumers seem to have a good awareness of Pomegranate juice as a healthy drink so why not as a good ingredient in skincare.  We did meet some retailers and we have enquiries to follow up on, however, what we weren't expecting was a very high level of interest from overseas distributors.  There was significant interest from as far afield as Japan, Singapore, Korea, China and the USA, as well as from Europe!" 
Comments
No comments posted yet. Be the first to post a comment