Potato growers are being urged to take anti-resistance measures more seriously, especially in the light of the more aggressive blight populations and new strains that are resistant to leading blight fungicides.
"The blight pathogen is notorious for its ability to develop resistance to single-site fungicides and the new aggressive blight strains, with rapid reproduction and ability to thrive at lower temperatures, could cause more of a problem. Managing resistance effectively secures the future of blight control in potatoes and should be taken seriously," explains Dr. Dominic Lamb, UK and Ireland Business Manager for Gowan.
He urges growers to adopt a resistance management strategy, by integrating fungicides with different modes of action and those with multi-site activity into their blight control programmes.
"Although there are many brands of late blight fungicides, there are fewer active ingredients and even fewer ways in which these actives actually work on the blight pathogen. Focusing down to the actual sites of action for blight fungicides, as defined by FRAC, single-site fungicides can be classified into just 4 groups. There are those fungicides acting on lipids and membranes in the cell wall such as mandipropamid, benthivalicarb and dimethomorph, those acting on nucleic acid synthesis such as metalaxyl and other phenylamides, those that act on respiration in mitochondria including cyazofamid, amisulbrom, fluazinam and famoxadone and those acting on cell division in the nucleus including zoxium. With such a limited choice, it makes sense to integrate a number of fungicides, including the unique acting Electis, into every programme. If you don't use zoxium, you are eliminating one of the four sites of action, a limiting strategy when it comes to resistance management," explains Dr. Lamb.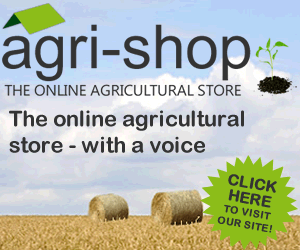 Dr. Lamb points out that Electis contains two actives, zoxium and mancozeb.
"There is no known resistance to Electis and no shift in its status since its launch over ten years ago. Acting on at least 6 different sites within the blight pathogen, multisite mancozeb has shown no signs of resistance for over 50 years! The low resistance risk of Electis is demonstrated by its label, allowing up to ten sprays in any one season. It controls all blight races and strains, including the new genotypes and those resistant to phenylamides."
"When it comes to managing blight resistance and controlling different blight strains, we are entering an era of integrated approach that requires growers to rotate modes of action and chemical families - Electis is an essential player, representing one out of the four major sites of action. By including this active in the blight programme, growers take advantage of all available sites of action and minimise any future risk," he says.
Comments
No comments posted yet. Be the first to post a comment