Netherlands has extended close to US$2 million worth of farming inputs to small scale farmers to aid the recovery of the Zimbabwe agricultural sector and boost food security.
Netherlands Ambassador to Zimbabwe, Barbara Joziasse said her country is concerned about the food situation in the country.
Drought is wrecking havoc across the country owing to last year's poor harvest blamed on poor rains and lack of farm inputs.
"We have committed close to US$2million to boost food security in Zimbabwe," Ambassador Joziasse said during a press conference.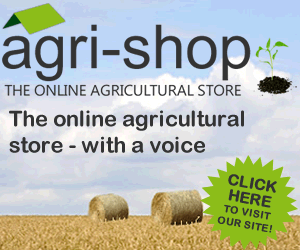 UK's Department for International Development (DFID) and Australia's AusAID also recently donated £5million and £4 million respectively towards the farming input scheme to boost food security in the country.
"The Embassy finances for example extensive seed and fertilizer distribution to smallholder farmers, capacitates small holders so that they can contribute to the recovery of the agricultural sector and national food supply," Ambassador Joziasse added.
According to the World Food Programme (WFP), close to 1.7 million Zimbabweans are in urgent need of food aid.
In a bid to counter the effects of climate change induced food shortages and erratic rainfall patterns, the government last month launched a new drought resistant maize variety.
The locally developed seed Sirdamaize 113 launched by Vice President, Joice Mujuru is tolerant to most diseases that affect drought.
Zimbabwe industry and farmers have since urged government to adopt Genetically Modified Organisms (GMOs) production to ensure food security.
The government, like most African countries, however rejects genetically modified foods over safety fears with President Robert Mugabe saying they contaminated the environment and harmed biodiversity.
The Dutch Ambassador indicated that her country and other donors were also extending support to the poor to fight poverty in Zimbabwe.
The financial support coordinated by the United Nations Children's Emergency Fund (UNICEF) covers 18 000 households across the country.
"Through a contribution to the multi-donor Child Protection fund coordinated by UNICEF, 18000 households in Zimbabwe are currently benefiting from structural cash injections in order to lift vulnerable households out of poverty.
"The number of beneficiaries, the poorest labour strained-constrain households will be increasing with support of the Netherlands, other donors and the Government of Zimbabwe.
"Besides cash transfers, support if offered to orphans, vulnerable children and their households directly or indirectly through several non-governmental organizations," Ambassador Joziasse said.
Comments
No comments posted yet. Be the first to post a comment