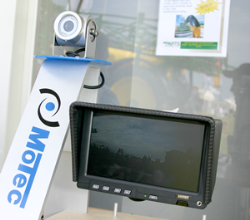 Closed circuit television (CCTV) systems are now used on many large machines to reduce blindspots and so improve safety. In addition, CCTV can be used to monitor machine performance, helping to enhance productivity and reduce downtime.
John Deere's new CCTV system combines a lightweight 18cm (7in) TFT colour monitor with anti-glare hood and a weather resistant camera in an aluminium housing, which can be safely cleaned with a pressure washer. It is suitable for use with a wide range of equipment, including tractors, combines, self-propelled forage harvesters, balers and balewrappers, as well as trailers and implements.
Additional mounting brackets and wiring harnesses are available so that the monitor and camera can be quickly moved between machines; for example, from the combine to the tractor and drill. Using the appropriate brackets, cameras can be fitted to both combine augers and forage harvester spouts.
The cab-mounted monitor can also be linked to an extra camera if required, in which case the operator can switch between cameras manually or automatically, by selecting reverse gear for example. The camera automatically adjusts to different light levels, and a built-in heating system prevents misting of the lens.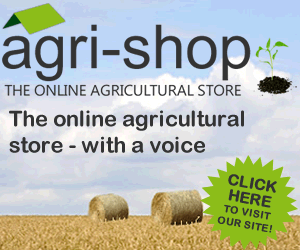 The John Deere CCTV system works off either 12 or 24V vehicle electrics, and costs from £779 + VAT. Further details can be found on JDParts, the company's free internet site at www.jdparts.johndeere.com, by selecting the Great Britain or Ireland country codes and entering the keyword 'CCTV'.
Comments
No comments posted yet. Be the first to post a comment