26-09-2005 00:00 AM
| News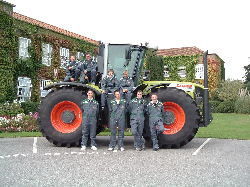 The start of the new academic year saw the arrival of eight new students joining the CLAAS UK Agricultural Technician Apprenticeship scheme, which is run in conjunction with Writtle College at Chelmsford.
Now in its fifth year, over the course of the four-year Modern Apprenticeship in Agricultural Engineering and aside from gaining experience working with their sponsoring dealers, the students will spend time at the CLAAS UK headquarters at Saxham, followed in year three with training at the CLAAS factory in Germany before spending three months working in either Australia or New Zealand during their final year.
This year's entry again sees students coming from across the UK, but most notably from Southern Harvesters who have been one of the most supportive dealers with a total of seven students currently participating in the scheme.
"If we can attract students into the industry straight from school and give them a good basic grounding to a nationally accepted standard, not only is there a benefit to the company as hopefully there will be a better chance of them wanting to stay and wanting to make it a career, but there is also a benefit to the individual as it will help them develop their social skills, " comments William Helen, Commercial Manager for Southern Harvesters and who previously taught engineering at Sparsholt College.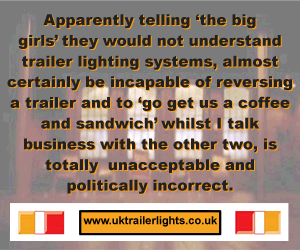 "It's encouraging that we have had more applicants than ever this year. We work with local schools and provide two-week practical placements for those interested in engineering, which helps us identify early those who might be suitable."
"The benefit of an apprenticeship scheme such as this is that it provides a consistent high level of training across all dealerships, which may not be available from local colleges. It is also worth noting that as an agricultural engineering apprentice, the student gets far wider experience of things like fabrication, hydraulics and gearboxes than they would if they did any other mechanical apprenticeship. In automotive engineering you do not get that breadth of knowledge."
Other supporting CLAAS dealers with students starting this year are Manns, Kirby and Vaughan Agri.
Comments
No comments posted yet. Be the first to post a comment