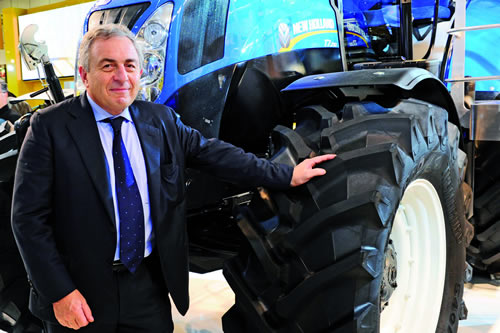 Franco Fusignani, new President and CEO of New Holland Agriculture
We recently got the opportunity to interview Franco Fusignani, new President and CEO of New Holland Agriculture
Franco Fusignani started with the Fiat Group in 1970 as an equipment engineer and in the last 40 years has held several executive positions in all areas of the agricultural and construction equipment business, in Europe and all over the world. He is quite familiar with the agricultural industry and for him it's an exciting time to be at the helm of New Holland.
We took the opportunity to ask him some questions:
How do you feel about New Holland as a brand?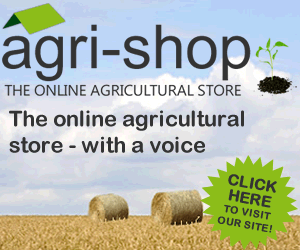 My knowledge of the entire business, together with the passion and the dedication of our people, make me aware that we have the capability and resources to further grow the New Holland Brand. Today, we have one of the strongest competitive positions in the world and a very clearly defined strategy on the following aspects: product innovation, engine development and strengthening the distribution network.
What enables New Holland to hold this position?
The strength of New Holland and the future of our success can be summarised in four main points:
. We have developed machines with operating costs that are significantly lower than previously. Our completely renewed high horse power tractor range is a great example of this, including the multi awarded T7.
. We have invested heavily in Precision Farming that already allows us to install precision equipment in 70% of the machines (and in certain segments up to 100%).
. We offer a complete product line at a high level in all segments from groundcare to high horsepower, from forage harvesters to combines and balers.
. Finally, and the most important point for me, we have listened to our customers and we must continue to listen.
You mentioned complete renewal of the high horse power tractors. How do the new Tier 4A emissions regulations affect the New Holland strategy?
We will use only Selective Catalytic Reduction technology in the 130 to 560 kW power range to meet both the 2011 Tier 4A regulations and also the 2014 Tier4B Final regulations. New Holland is the first manufacturer to establish a clear road map towards the full achievement of the emissions regulations offering a cutting-edge, proven technology.
There is wide consensus in the engine industry that SCR is the technology of the future and the most suitable to comply with the Tier4 emissions regulations because it separates the Engine Power Generation function from the Emissions Reduction function.
From 1st January 2011, New Holland forms part of the newly-founded company Fiat Industrial S.p.A. What effect will that have on New Holland?
Fiat Industrial is already a global leader by scale, scope and size with a powerful brand portfolio. CNH and Iveco, together with the 'Industrial & Marine engines' business of FPT Powertrain Technologies are all part of this company.
It is uniquely diversified across products and geographies and has excellent growth prospects through robust market recovery and strong emerging markets positions.
There is also a wealth of experience amongst all the employees of Fiat Industrial. I really believe in people and in the relationships that they form. It is these relationships between employees, suppliers and customers that enable us as a brand to continue to improve our machines and also the production process.
We must continue to work together with our customers with passion and dedication to deliver solutions that ensure optimal usage of machinery, not only in productivity and efficiency but also in safety and comfort.
Comments
No comments posted yet. Be the first to post a comment