There's a new number one bull at the top of the Profitable Lifetime Index rankings published today by DairyCo Breeding+, but a close analysis of the figures reveals continued stability amongst the leading Holstein bulls.
The number one daughter-proven bull, Morningview Levi has featured in the top 20 for over a year, but has now risen to the leading position largely by virtue of improved daughter Fertility Index, which now stands at +5.7.
This Buckeye son from an Oman x Durham dam goes back to the famous Whittier-Farms Lead Mae EX95. Now with a PLI of £256, Levi sums up all this index stands for, transmitting good production and superior fitness. He rises from third position in the previous proof run.
New at number two, and again rising two positions, is German-bred Guarini, a Goldwyn son which is the best somatic cell count improver in the top 100 (SCC Index -31) and who now weighs in with a PLI of £249.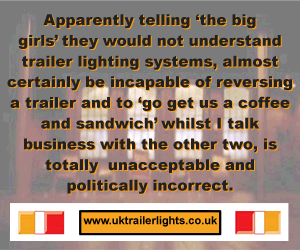 Number three bull, Lynbrook Jancen (PLI £246) is a former number one sire and exhibits all the commercial strengths for which he is well known, while fourth position features the leading UK-bred and tested bull, Ballycairn Tiergan.
Tiergan's PLI at £241 has scarcely changed since the last proof run, as improvements in Fertility and Lifespan Indexes have been countered by a slight reduction in yield. However, he holds the position of the highest percentage fat improver in the top 30.
In fifth position, Goldfire is the full brother to second-placed Guarini. With a PLI of £238 and a Fertility Index of +6.8, Goldfire is the best daughter fertility improver in the top 10.
In sixth position is newcomer, Danillo (Goldwyn x Oman), who is the highest type transmitter amongst the leading bulls. From the popular Markwell Bstar Raven EX95, Danillo is also the only bull from the Netherlands in the top 10.
Co-op Oman Logan also moves into the top 10 with a rise of 24 points in his PLI, due to improvements across the board, which take his PLI to £235. With a Predicted Transmitting Ability for milk of 903kg, he is the highest yield bull in the top 10. Whitman O Man Awesome Andy (Oman x Zade) ranks eighth with a PLI of £234 and has a massive daughter Lifespan Index of +0.7. This is the highest in the top 100, indicating his daughters live, on average, over 200 days longer than those by the average bull.
Ninth ranking D Omar is the only Danish bull to feature in the top 10, and descends from the same cow - Tirsvad Luke Classic EX90 – as Jancen.
And rounding off the top 10 is the second highest bull with UK daughters, Cogent Twist, with a PLI of £230. This Shottle son transmits a massive 39.7kg fat and also improves on his previous Lifespan Index.
Further UK highlights
Further UK highlights beyond Tiergan and Twist include newcomer, Smiddiehill Saratoga, a Goldwyn from the well-known Shottle daughter, Riverdane PS Sara EX93. His initial daughter index, based on 23 daughters, earns Saratoga a PLI of £223 and a 13th position ranking, although he will have to wait until December for his official type index.
Ranked immediately beneath him is the Oman x Laudan, Laurelhill Classic, whose 36 UK daughters excel for fitness traits and who earn him a PLI of £219.
Other leaders for the UK are Woodmarsh Zoro (Goldwyn x Outside) with a PLI of £179; Ballycairn Mascol Mars (Mascol x Comestar Export) - PLI £175; Woodmarsh Olympian (Goldwyn x Jolt) - PLI £171; Refined Kingpin (Mascol x Picston Shaker) - PLI £169; and Bassingthorpe Drayman (Goldwyn x Mtoto) - PLI £166.
"This isn't a proof run for sweeping changes or an abundance of new high fliers," says Marco Winters, head of genetics with DairyCo. "And whilst that may not make for a sensational listing, we have just the sort of stability in the proving system we always like to see.
"These are daughter-proven bulls that farmers can increasingly rely on for their breeding programmes, although I'd always recommend checking reliability and the number of daughters contributing to any bull's figures."
Comments
No comments posted yet. Be the first to post a comment