Monmouthshire NFU Cymru members heard about the new Monmouthshire Livestock Centre which will open next week near Raglan, at their well-attended Annual General Meeting recently.
Addressing farmers in the county for the first time, Richard Clement, Project Manager for Monmouthshire County Council outlined how progress has been made at the site this year. Mr Clement said, "We are now 33 weeks into the build and we have a very impressive facility. There have been numerous design meetings on penning issues, livestock handling facilities, the weighbridge, the sale ring area, unloading/loading and parking provisions, to make sure we get this right."
Members present sought reassurances from the Council and the auctioneers, that the new site will be sufficient for farmers in the county. Monmouth livestock market closed in 2003 and Newport closed in 2009, meaning that the only livestock marketing facility within Monmouthshire has been located in Abergavenny.
Mr Clement said, "The new market buildings cover a total area of 4,488 square metres, and there are 396 pens, of which 272 are sheep pens and 100 cattle pens, in addition to lairage pens, isolation pens and cattle holding pens which are also provided. There are also specific parking spaces for 157 vehicles of varying sizes and capacities. The market has been a long time coming and we sincerely hope that the county will have an efficient cattle and sheep handling system and a successful livestock marketing facility for Monmouthshire and surrounding areas."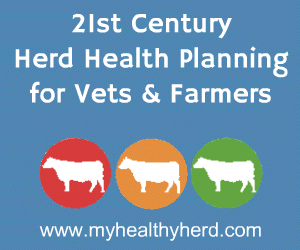 Mike Davies and Lyndon Trumper, Directors of the newly formed Monmouthshire Livestock Auctioneers also updated members present on the operations of the new site. Mr Davies said,
"We have had some animals at the new site to ensure everything is in working order and guarantee that we have a seamless transition from the old site to the new.
"We are excited at having this new facility provided for us in Monmouthshire, it is well designed and the pen-testing day that was held last week was very successful. The official opening will take place on 29 November and the first market trading day will now be on Tuesday, 17 December."
Nigel Bowyer, NFU Cymru Monmouthshire County Chairman said, "We have to thank Monmouthshire County Council for seeing this project through and providing the county of Monmouthshire with the new livestock marketing facility. This is a huge commitment and investment to the agricultural industry in the county and I sincerely hope it will succeed."
Comments
No comments posted yet. Be the first to post a comment