Anglesey farmers have been told that a new beef line could be opened at the Vion plant on the island. Members of NFU Cymru Anglesey branch welcomed Mr Prys Morgan to a recent meeting where they were told the news.
Mrs Christine Jones, NFU Cymru Anglesey County Chair said, "This will, if implemented, be a welcome boost to beef finishers on Anglesey and beyond and we welcome it with open arms. It will also mean that many more beef cattle will be slaughtered in Wales within reasonable distance of a large abattoir and levy collected will remain in the country.
"As a pig producer myself, I know only too well the problems of having to send my pork pigs many miles away for slaughter and the costs associated with this. Personally, I am disappointed that they are not at this stage considering a pig slaughter line as well."
Mrs Jones added, "It was worrying to hear Mr Morgan say that the abattoir has not signed up to become a third party reader of electronic sheep tags. The problem is basically that the reading rate is low and variable. This is something that NFU Cymru has been constantly telling the European Commission which is still insisting on 100 per cent accuracy when reading sheep electronic tags. The reality is that the reading tools and technology, given farm and abattoir conditions, are not yet up to the job."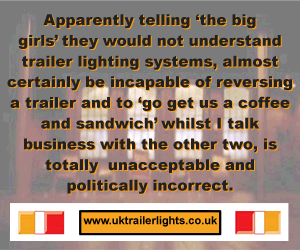 Mrs Jones said farmers welcomed the fact that the lamb processing unit had now returned to the Gaerwen site from Cheshire. "This will have a significant effect on local employment. It also makes good sense for the abattoir and the processing plant to be on the same site," she said.
Comments
No comments posted yet. Be the first to post a comment