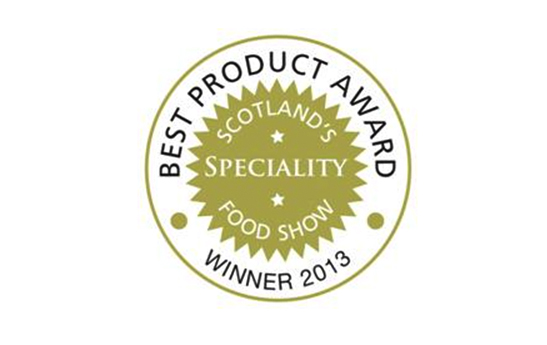 Scotland's Speciality Food Show is launching new awards aimed at recognising best products available at the show.
The new awards will be judged by industry experts – Richard Bath, Scottish Field magazine editor and Scotland on Sunday restaurant reviewer and a key Scottish quality food retailer - and will give the products an independent endorsement.
They will be judged on not just their quality but also their commerciality, packaging and innovation.
The Food Awards will be split into four categories – Drinks; Chilled and Frozen products; Condiments, preserves and deli products; and Confectionery and bakery.
These will be judged on the opening day of the Show and then either the products or their packaging will be on display for the whole Show for retailers to see. This means that many buyers will make these awards their first port of call and greatly increases the awareness of the winners and runners up.
All winners and runners up will be able to use the specially-designed logo in all their marketing material and correspondence which is highly beneficial as an industry endorsement of their products. They are also given a certificate to be displayed on their stand. The winners will receive two metres of free stand for the 2014 Show.
There have been Best Product Awards for Scotland's Trade Show for a number of years and this has been highly successful in attracting new customers and gaining recognition of the quality of their products in their sector. The awards are recognised industry-wide by retailers as a mark of achievement and are an excellent marketing tool for the winners.
Mark Saunders, of Springboard Events who organise the Show said: "Given the success of the Trade Show Best Product Awards over the last few years we have decided to extend it to ones dedicated to food. Those awarded will be able to use this as a marketing tool to raise awareness and attract new business. Having been endorsed by industry experts gives them a leading edge for buyers and allows their products to be on a special display."
Stephen O'Neill who won Best Home & Gift Category at Scotland's Trade Fair 2012 with his Scottish Love Heart picture said: "The prints are now one of my best sellers, and I have recently produced the love heart image onto mugs and cards, which are proving excellent sellers in gift shops. At the Show I received orders from retailers who only found me because I'd won the award. I've used this accolade on all my love heart prints to promote the products which is a good asset."
All exhibitors will be invited to enter a product for the awards on the setup day and then the awards will be judged at 9.30am on the opening day. The winners and runners-ups products will be displayed in secure glass cases in a prominent position in the Show.
Comments
No comments posted yet. Be the first to post a comment