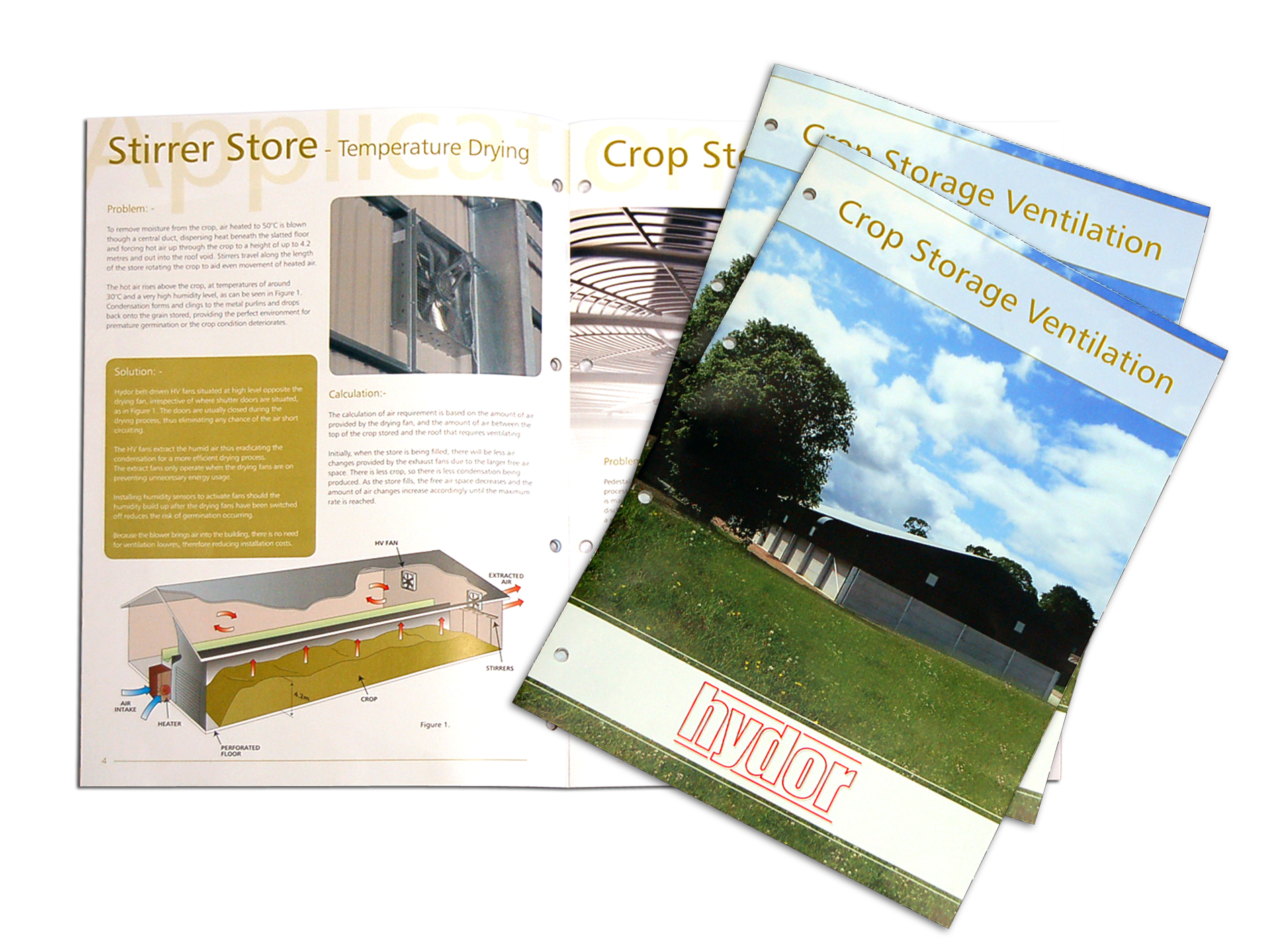 Hydor's Crop Storage Brochure
Agricultural ventilation specialist Hydor has published a new brochure demonstrating its particular expertise in creating the optimum conditions for crop storage.
The heat generated in storing crops, coupled with excess humidity, can lead to premature germination and rodent infestation. The 20 page brochure demonstrates how to control these environmental factors, illustrating the wide range of fans and systems developed by Hydor specifically to meet these challenges.
It features a number of applications to high
light
the different issues faced in crop storage, from temperature drying in a stirrer store to pedestal drying and cooling, roof extract, and drying in crop stores. Recognising the benefit of real life examples to illustrate how the technology can be applied, the brochure also includes a two page case study on Clavering Place Farm in Saffron Walden. Here, Hydor HV belt drives were installed to prevent moisture build up on the store roof from dropping onto the
grain
below. When the fans were left switched off overnight as an experiment, condensation occurred again but within 20 minutes of the fans being reactivated, it was completely cleared.
The brochure provides details on the range of different ventilation options and accessories available, from wall mounted belt drive and high efficiency fans, to wall cowls, weather louvres,
light
baffles, roof mounted fans and controllers available to optimise conditions.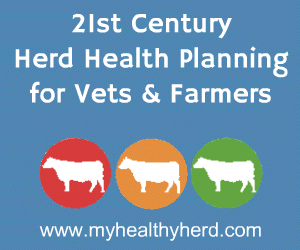 Duncan Burl, Managing Director of Hydor, said "The brochure sets out the options that are available in crop storage ventilation and high
light
s the relative advantages of each so that the technology can be best matched to the needs of the specific environment. We have over 47 years of experience in designing and manufacturing bespoke products to customer designs, so if the solution does not feature in the brochure, that does not mean that it is not possible!"
For a free copy of the Crop Storage Ventilation brochure, customers can contact Hydor on tel: 01725 511422; e-mail: info@hydor.co.uk or download a copy from www.hydor.co.uk
Comments
No comments posted yet. Be the first to post a comment