Potterswalls Prides Glamour
Continuing to dominate the Jersey rankings, Cogent Breeding has added newly available Potterswalls Belles Pride and DJ Holmer to its elite proven portfolio.
Making his debut as the No.1 UK bred and UK proven type bull is Potterswalls Belles Pride. This Simbas Pride son is backed by an impressive eight generations of Excellent cows and originates from the queen of the Jersey breed, Duncan Belle EX93 16*.
His dam, Potterswalls Just Belle, is one of the highest classified females in the UK, after being scored EX95(5) in her fifth lactation last year.
With +2.4 for both type and mammary, in the international available bulls listings, he is No.3 behind Cogent stable mates Tequila and Excitation. Other trait highlights include +0.2 lifespan, +0.10%F and 0.05%P.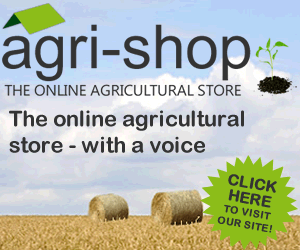 This BB Kappa Casein bull transmits exceptional conformation with very wide rumps (+3.2) and superb locomotion (+1.3). His udders are second to none, being shallow (+2.0 udder depth), well attached both fore and rear with a strong central ligament.
Dairy producer, Brian McFarland, Omagh, proves that Belles Pride is not just suitable for high type breeders. Brian has crossed Belles Pride with his black and whites and is now milking over 15 two-year old cross-breds. Brian says: 'They are like peas in a pod and are very consistent. They have wide rumps, good udders and plenty of milk.'
PLI giant DJ Holmer is a Danish-bred, Q Hirse son. Given his ability to produce daughters that thrive in the toughest of environments, he transmits profitability ('151 PLI), extremely high fertility (+5.8), low somatic cells (-27) and positive longevity (+0.1).
From a very high component female line, DJ Holmer has inherited their credentials transmitting +0.12%F and +0.07%P. His dam averaged in over four lactations 9,310kgs milk, 5.29%F and 4.32%P and his gdam averaged in six lactations 7,195kgs milk, 5.99%F and 4.41%.
Daughters are strong, medium sized with wide chests and shallow udders.
Comments
No comments posted yet. Be the first to post a comment