Waste farm plastic continues to be a major problem for British farmers and growers with up to 80,000 tonnes of this material generated annually.
Currently, there isn't sufficient capacity in the UK to recycle all of this material and as a result much of it is exported to countries like Vietnam and Malaysia where it is often recycled using primitive techniques that damage the local environment. An unacceptably high volume of waste farm polythene in the UK is also still being sent to landfill or worse still, illegally burnt.
The new wash plant will help to reduce these undesirable methods of waste management. Representing an investment of '4.5 million, it will be the largest wash plant of its kind in the country and will enable bpi.recycled products to recycle an additional 25,000 tonnes of material - such as used silage balewrap and horticultural films ' each year. This waste will be used to create new products such as refuse sacks, outdoor furniture and building films.
In addition to being the largest facility of its kind in the country, the new wash plant will also be the greenest. To maximise its efficiency and reduce its impact on the environment, it employs features such as low energy, high output motors, energy saving lighting and rainwater harvesting to replace the water lost each day.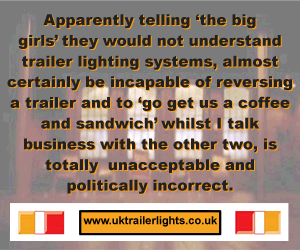 The new plant, which complements an existing agricultural farm waste polythene recycling facility operated by bpi.recycled products in Dumfries, was officially unveiled on 9th March 2012. Those attending the opening ceremony included Ed Bailey, President of NFU Cymru and Emyr Jones, President of the Farmers' Union of Wales as well as representatives from the Environment Agency and DEFRA.
Commenting on the new plant, Gerry McGarry, Business Director said: 'The new plant at Rhymney will help to increase our already extensive recycling capabilities, bringing major benefits not only to our business, but also to UK agricultural recycling and to the environment as a whole.'
NFU Cymru President Ed Bailey said: 'It is good to see companies in Wales investing in state-of-the-art recycling technology, which helps to reduce environmental impact and means that materials can be re-used effectively in the agricultural industry."
Emyr Jones, President of the Farmers' Union of Wales, added: 'The disposal of farm plastics is extremely important for livestock farmers and the opening of the new plant in Wales should make recycling waste plastics more cost effective for farmers as well as making a significant contribution towards 'greening' as a greater proportion of this material can now be recycled within the UK.'
Comments
No comments posted yet. Be the first to post a comment