BASF announce the launch of a new herbicide for maize growers, which can be applied pre- or early post-crop emergence. It contains a new active ingredient for maize growers, dimethenamid-P (DMTA-P).
As early weed control becomes increasingly challenging in maize crops, the herbicide has received significant interest from the contractors who regularly apply farmers' herbicides. They also deemed the good residual attributes of the herbicide as "very useful" for keeping the weeds at bay until the crop canopy grew big enough to shade out the weeds.
"We surveyed a number of sprayer contractors who said that because of the weather they often struggle with applying sprays to maize early enough because of other tasks they have like cereal fungicide sprays which are more time critical," explained Jonathan Ball, Maize Product Manager for BASF.
"For this reason, the flexibility of timing offered by Wing-P, as well as the confidence that the products' residual activity in the soil would control later germinating weeds seemed to be very appealing to them."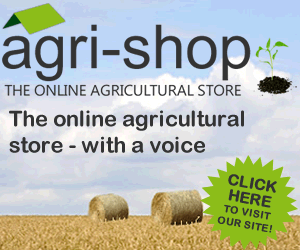 Wing-P also adds a wider spectrum of weed control compared with Stomp Aqua, a popular pre-emergence herbicide for maize crops.
"Wing-P covers all the important weeds, with the DMTA-P adding a boost in control over straight pendimethalin of groundsel, annual meadow grass and orache," Mr Ball adds.
Unlike other maize herbicides on the market, Wing-P can be used from pre-emergence through to and including the 4-leaf stage of the crop (growth stage 10-14). Also it does not cause leaf scorch when applied at the later timings, a feature commonly seen with other post emergent products.
It is the flexibility of application timing together with the control of important weeds such as cranes-bill that will catch the imagination of maize growers when it comes to the new herbicide Wing-P, according to Peter Clare of ECM.
It is so important to make sure that you control weeds early in maize and the fact that Wing-P can be applied pre-emergence or early post-emergence will ensure that this herbicide will be applied, whatever the season throws at us, says Peter.
Advising farmers in the North West, Peter Clare points out that maize is increasingly grown continuously in his area. "This means that we have very high weed populations to deal with in a crop that is quite uncompetitive early on. In some circumstances you can lose up to 20% of yield if weeds are not controlled early."
He has also noticed that the weed spectrum in maize has changed with weeds such as cranes-bill becoming more widespread. "A few years ago this used to be a minor weed but last spring we saw carpets of cranes-bill in maize. Few, if any, herbicides touched it, so it is good news that Wing-P will control it well. Other important weeds in maize are fat-hen, orache, polygonums and nightshade."
Peter Clare has also noticed that the newer herbicides in maize are much kinder to the crop than the older ones. "I will certainly be using Wing-P, hopefully pre-emergence in maize. But if we don't manage to get it on for whatever reason, then we have the flexibility to use it up to the 4-leaf stage of the crop, which is a big advantage over other maize herbicide materials."
Wing-P contains pendimethalin and dimethenamid-p; it can be widely tank mixed with other partners. Recommended dose rate is 4 litres per hectare. It can be used on forage and grain maize crops.
Comments
No comments posted yet. Be the first to post a comment