Pullet rearers are now given a wider choice in preventing coccidiosis with the reinstatement of the feed additive Avatec 150G, the only divalent ionophore on the market, under the 'Lion Code of Practice'.
The derogation on the use of the coccidiostat lasalocid — the active material in Avatec 150G — was made by the British Egg Industry Council following concerns from pullet rearers over the limited number of alternative products available and the need to ensure that pullet welfare is maintained.
The coccidiostat is now authorised under the 'Lion Code' to be used from day-old to 10 weeks of age.
Use of Avatec is subject to the BEIC guidelines on the management of feed on pullet rearing farms, which provide for the strict separation of feed containing coccidiostats to prevent any residues being detected in eggs.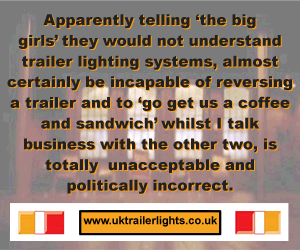 The derogation comes seven years after lasalocid was removed from the 'Lion Code' and, says the BEIC, will be reviewed later this year.
"Avatec is very successful in preventing coccidiosis among pullets and the derogation is welcomed by many rearers in widening their choice of measures," says Tony Grainger, poultry manager of Pfizer in the UK and Ireland.
"The additive has proved highly effective in many species of poultry, with broad spectrum of activity and no depression of feed or water intake. It kills at the first stage of development to achieve potential full protection."
Avatec 150G should be thoroughly mixed into feed at an inclusion rate of 500 to 830 g per tonne so provide 75 to 125 ppm lasalocid sodium in the finished feed. The treated feed should be fed continuously from day-old to 10 weeks of age.
Coccidiosis, caused by various host specific species of the protozoan parasite Eimeria, is commonly found in many layer replacement flocks as well as commercial broilers and turkeys. The infective oocysts survive in the moist warm conditions of poultry house litter, and are easily spread. Infections can cause both (i) clinical disease, characterised by mortality, morbidity and diarrhoea or bloody faeces, as well as adverse effects on economic performance and (ii) sub-clinical disease causing reductions in weight gain and feed conversion efficiency, without frank signs of disease.
Comments
No comments posted yet. Be the first to post a comment