New project will deliver bTB resistant breeding for dairy cows
New project will deliver bTB-resistant breeding for dairy cows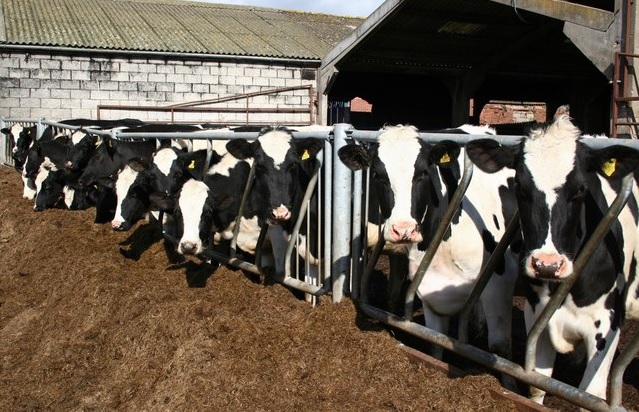 Dairy farmers will be able to genetically select for bovine tuberculosis (bTB) resistance within two years, due to a new joint research project funded by DairyCo and implemented by Scotland's Rural College (SRUC) and Edinburgh University's Roslin Institute.

Bovine TB affects cattle across the UK and is often associated with infected wildlife, such as badgers. Over the next 18 months, a new trait will be developed using the work from Defra-funded research, which will rank bulls for their resistance to bTB.

DairyCo's head of genetics Marco Winters said this was a welcome development for the industry, but it would be just one useful weapon in the armoury and not a complete solution to the problem.

"The good news is we will be able to identify those animals carrying a degree of resistance; however, it's important to recognise that as yet, we have no way of knowing how many there will be come the end of the project or whether these will be animals the farmer wants to breed from because of other criteria he or she is aiming for," he says.

"We must also remember this is a long term initiative - we won't be able to select bulls with resistant genes until April 2015, then their daughters will be entering the milking herd in 2018 at the earliest. While the trait for bTB resistance is predicted to be moderately heritable, once it is introduced it will take a quite a few years before any effect on disease incidence is seen. However, despite these notes of caution, this is a very positive step in the right direction."

SRUC already provides genetic evaluations for UK dairy cattle on behalf of DairyCo through its EGENES service.

Professor Georgios Banos, who is leading this new project at SRUC, says this pedigree and performance data combined with national bTB test results will feed into the model to rank cattle for their genetic resistance to bTB.

"This will help us create the most appropriate model to assess the genetic merit of individual animals for bTB resistance," he explains. "Based on this, the best animals will be available for selection to breed improved resistance to bTB into the next generation.

"Although it's early days, it's particularly good news for farmers in regions where bTB is most common. In the future they will be able to include this trait when they are making selection and mating decisions.

"Dairy farmers are already selectively breeding animals for traits such as better fertility, improved fitness and longer lifespans, as well as milk yield and quality; adding this new trait into the mix will further help their overall progress in achieving a profitable and sustainable outcome from their breeding programme," Prof Banos says.

Download

No comments posted yet. Be the first to post a comment
Display name

Please enter your name

Email (optional)
Comment

Please enter your comment

Post Comment


Your comment submitted successfully.Please wait for admin approval.

Some error on your process.Please try one more time.