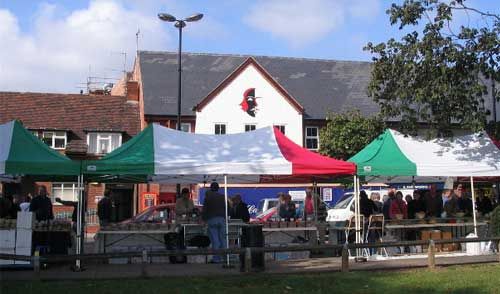 National charity CPRE publishes a new report into the economic and social value of local food to Ledbury just days before a crunch council meeting to decide on a major out-of-town supermarket application.' '
In the latest of its 'From field to fork' reports, the Campaign to Protect Rural England published a detailed report into the network of outlets and suppliers that make up Ledbury's local food economy.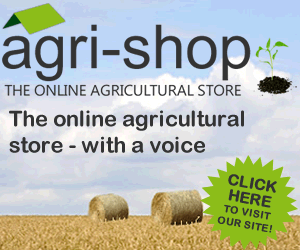 Aimed at discovering the social and economic contribution made by local food to Ledbury, the report concludes that local food supports over 680 jobs in and around the town, making a considerable contribution to the local economy and community. The report warns that allowing the construction of a large, out-of-town supermarket would threaten Ledbury's established local food network.
Thea Platt, Local Food Campaigner for CPRE, says: 'It can be difficult to put a number on the value of local food to a community. Many of the businesses involved can be small and the relationships between them complex. With our 'From field to fork' reports we have attempted to quantify these networks and show how important they can be to a thriving community.
'As we study these networks we are often finding that, as a whole, they make a huge social, economic and environmental contribution to a town. They are also frequently at the heart of local initiatives and good causes, and bring distinctiveness to their local areas. '
'But we also know these networks are sensitive to disruption and need support to flourish. We have found stronger networks in places with fewer out-of-town retail outlets. These networks do best in places like Ledbury with thriving town centres and a good mix of retail outlets.
'I hope that our Ledbury report can be used by the local council, chamber of commerce and other community leaders to come together to see how they can best support Ledbury's local food web.'
The report will prove timely for the members of Herefordshire Council's planning committee who are meeting on Wednesday 22 February to discuss an application by Sainsbury's to build a 30,000 sq ft retail store and petrol station on Leadon Way on the outskirts of the town.
Thea Platt commented: 'Ledbury is one of 19 locations we have been studying as part of our Mapping Local Food Webs project across England. Although the timing of the report is unconnected to this local planning issue, I hope that it proves useful to the committee.'
Key findings from the report:
' Choice, availability and access to local food are good with 25 food outlets selling local food and for a majority of these outlets it represents a quarter or more of turnover;
' Local shops are servicing public demand for fresh, high quality food, supported by short supply chains;
' Local food supports, we estimate, 200 jobs at outlets and over 480 at local suppliers;
' Local food sales in Ledbury are an estimated '1.5 million to '2.7 million a year and help to support '29.5 million of turnover at supply chain businesses;
' A minimum of 95 local producers within 30 miles supply food directly to outlets we interviewed in Ledbury, reducing food miles and related pollution;
' Ledbury maintains its market town heritage and has a thriving high street with a good range of independent shops;
' Residents, visitors and tourists recognise the good availability of local food in the town;
' Local food supports diversity in farming, which shapes and maintains the character of the local countryside;
' Many shops and suppliers contribute to community life by donating to local good causes and offer a friendly, personal service.
Comments
No comments posted yet. Be the first to post a comment