26-04-2012 12:38 PM
| News
According to independent potato specialist of Root Crop Consultancy Howard Hinds, Alternaria has become much more of an issue in UK potato crops, with severe infections being experienced in susceptible varieties such as Markies.
"Not all late blight fungicides have activity on Alternaria and products with specific activity on this disease have been developed. But timing is not fully understood and new research into application timing has been undertaken to ensure the most effective control," he says.
Rob Storer of BASF advises that when Alternaria is at high risk or when growing a susceptible variety such as Markies, a specific Alternaria treatment is advisable.
"Signum (boscalid and pyraclostrobin) has an Extension of Authorisation (formerly known as a SOLA) for use against early blight or Alternaria. It has been given the top 3* rating for Alternaria control by Euroblight. With four applications possible at 0.25 kg/ha, the first treatment should be applied in a protectant situation at the start of the disease epidemic, when the weather conditions are conducive for disease development or as indicated using a Decision Support System."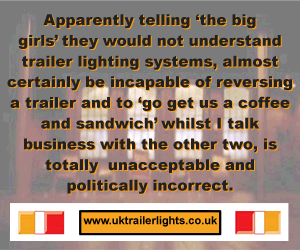 Howard Hinds reports that in 2010 and 2011 BASF supported field trials at SAC to test a new Decision Support System (DSS) using the Dacom Alternaria solani model, with the aim of evaluating the effect of fungicide timing on disease control.
He explains that the trials compared four programmes - Signum applied 4 times without the DSS, Signum applied 4 times followed by one application of Invader using the DSS, Invader applied 4 times and Olympus (azoxystrobin + chlorothalonil) applied 4 times. Applications were applied at 14 day intervals with the first treatment made around 50% crop cover.
He reports that all fungicide treatments gave significantly better Alternaria control than the untreated and in 2011 the DSS programme resulted in lower infection levels and lower disease severity.
"Disease pressure in 2011 occurred later than in the previous year, with infection periods starting in late June. The DSS indicated two timings on 17 June and 15 July that were ahead of infection events and so fungicide treatments were applied earlier and resulted in better activity. The Signum programme used in conjunction with DSS was the best treatment overall. This evidence would indicate that such systems could prove to be useful tools for product timing and choice for Alternaria control in the UK."
BASF in conjunction with national distributor Agrii will be issuing Forecast-Xtra reports this year which will forecast the risk of both Alternaria and Phytophthora in potatoes. This risk is assessed using weather data and disease modeling and should ensure more accurate application of appropriate fungicide treatments.
The EAMU relates to the use of Signum (boscalid and pyraclostrobin) for the control of strains of Alternaria (early blight). It should be applied at a maximum individual dose of 0.25 kg/hectare in 200 to 400 litres of water per hectare. Up to 4 treatments per crop/year can be applied. The latest time of application is 3 days before harvest.
Rob Storer of BASF reports that effective results are achieved by supplying Signum at 14 day intervals in conjunction with a programme for late blight at 7 days intervals. By starting the programme early preferably using a Decision Support System before infection starts, 4 applications of Signum can give protection for up to 6 weeks.
He points out that anecdotally the higher rate (2.4 kg/ha) of Invader looks to have improved its Alternaria activity when applied for late blight, as it delivers a full field dose of mancozeb.
"Few, if any other, co-formulations apply the necessary 1500 gms of mancozeb to provide significant activity against Alternaria, but Invader delivers 1600 gms/ha. It seems that last year growers were hedging their bets by applying more mancozeb-containing products to cover both late and early blight and with Invader you are getting the best of both worlds."
Background on Alternaria in potatoes
Alternaria in potatoes needs to be controlled as an early infection resulting in heavy disease pressure can result in a yield loss of 20 to 30%.
The incidence of Alternaria in potatoes has increased significantly in the UK in the last few years and it is already a regular and significant disease on the Continent. The disease is caused by two species - Alternaria solani and A. alternata.
Alternaria solani was the most frequent species in the UK, but Alternaria alternata was the more prominent species last year.
The typical concentric-ring symptoms appear principally on the leaves, with smaller lesions expanding into larger ovoid lesions, often with a yellow margin.
The disease symptoms can be confused with manganese or magnesium deficiencies or ozone damage, all of which can also produce lesions with concentric-rings.
The disease survives the winter as mycelium and as spores which are found in trash of crop and alternate hosts, as well as in the soil or infected tubers. Spores released in the spring act as the primary inoculum source and are carried by wind and water, resulting in disease build up and spread. The disease needs warm wet weather for an epidemic to develop fully as spore production is favoured by alternating wet and dry periods.
Warm days and cool nights during the early growing period of the crop are suitable for disease development and the UK is increasingly experiencing favourable weather conditions for the development of Alternaria.
Comments
No comments posted yet. Be the first to post a comment